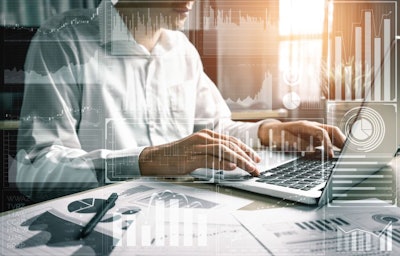 FDA plan to use unspecified 'modern' technologies to ensure food safety worries industry groups
Animal feed industry groups remain concerned about the implications of the U.S. Food and Drug Administration's (FDA) latest food safety plan, which the agency has heralded as a "new era for smarter food safety."
The blueprint that will guide the agency's forthcoming food safety regulations is built on four tenets:
Tech-enabled traceability
Smarter tools and approaches for prevention and outbreak response
New business models and retail modernization
Food safety culture
According to the FDA, the agency has envisioned a world where consumers can scan a bag of lettuce to find out where it's from, or where they receive a text message when something they've purchased as been recalled.
"The authority granted by FSMA (the Food Safety Modernization Act) enables a flexible framework that is adaptable to the changing food environment as science and technologies evolve," FDA commissioner Stephen Hahn said in a statement. "The blueprint … represents the next state in this process — a commitment that we are making to the American people that we will work as fast and effectively as we can, to help ensure that we have the safest food system in the world, and we'll do this in part by incorporating the use of the most modern technologies that are already in use in society and the business sector."
Concern from industry groups
The timeline and details for the blueprint's implementation have yet to be revealed, which has feed industry groups hopeful that there will be continued opportunities to convince the FDA of the danger of an overly prescriptive regulatory approach. The current blueprint still closely resembles an initial proposal made in fall 2019, which triggered comments from National Grain and Feed Association (NGFA) and the American Feed Industry Association (AFIA) expressing concern about over reliance on specific, potentially costly technologies.
"The NGFA agrees with FDA that use of new technologies and tools, as referenced within the blueprint, can enhance the ability of the regulatory community and industry to advance food safety," David Fairfield, NGFA's senior vice president for feed, said in a statement to Feed Strategy. "However, a new regulatory model that relies on an era of 'smarter' food safety must appropriately recognize and account for the diversity and complexities within supply chains and not utilize a one-size-fits-all approach. We strongly believe that any modernized regulatory framework that FDA adopts through its initiative must be a achievable, practical and foster meaningful food safety practices for each sector of the regulated industry to which it is applied."
AFIA shared similar sentiments, agreeing in principle to the idea of modernizing U.S. food systems, but urging caution about the potential for negative impacts to companies. While many AFIA members are eager to adopt new technologies, others may be limited in their ability to do so. Rural feed mills, for example, may struggle with limited access to high-speed internet, according to Louise Calderwood, director of regulatory affairs for AFIA.
Calderwood said AFIA was interested to see how the FDA plans to make good on its promise to ensure food producers of all sizes are able to meet its expectations with respect to the adoption of high-tech solutions. She said AFIA was also watching several specific components of the blueprint, including the FDA's stated intent to use large-scale "data trusts" to determine inspection frequency and to use online reviews and sales data to predict and detect outbreaks. AFIA will also keep an eye out for regulations impacting cell-cultured meat and aquaculture, which the blueprint identifies as in need of modernized safety rules.