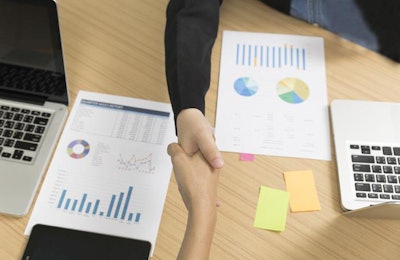 The French competition authority has approved the proposed merger of agricultural cooperatives Triskalia and D'Aucy, but they must sell assets first, according to a report.
The merger, announced in December 2017, would create a new company called Eureden. It is expected to be completed in 2020.
The Autorité de la Concurrence, in citing its concerns about "significant harm to competition," noted that the market share of the new company would be more than 70% in the grain, protein and oilseed sector. Therefore, Triskalia and D'Aucy will divest themselves of 20 grain, protein and oilseed units and six points of sale. Both cooperatives said they would provide more freedom to farmers in the volumes of cereals they are required to bring into the cooperative and their obligations to supply them with agricultural supplies, according to the just-food.com report.
"Farmers in Brittany continue to build their future with determination," said Triskalia Group Chairman Georges Galardon in a press release in January. "As soon as we have the green light from the Competition Authority, we will unite our co-operatives under the name Eureden, that will spearhead the development of Breton agriculture and agrifood."
According to WATTAgNet, Triskalia is a French agricultural and food cooperative of more than 18,000 member farmers and EUR1.9 billion (US$2.1 billion) in annual turnover. In addition to its animal nutrition operations, Triskalia also operates a network of more than 250 retail stores. Triskalia's own farmers supply most of the grain (wheat, corn, triticale) from which feed is produced, at one of 17 plants operated by subsidiaries Nutréa, Moulin d'Hyères, Vetagri, Mineral 152 or Alpifeed.
D'Aucy produces eggs and meat, as well as organic products and other food products. It has 28 production sites and employs 4,000. Its annual turnover is EUR1.2 billion.