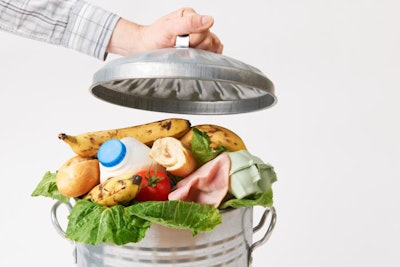 In order to raise awareness among stakeholders and policymakers in the European Union (EU) of the animal feed industry's extensive use of co-products in the region, the European Feed Manufacturers' Association, FEFAC, has published a booklet titled "Co-products, an essential part of animal nutrition."
The important role of feed manufacturers in reducing food waste has not been widely recognized, according to FEFAC president, Nick Major.
"A key strength of the European feed industry is its capacity and knowledge to safely convert co-products into nutritious feed," he said.
And in turn — as part of a circular economy — the use of these ingredients in animal diets contributes to the reduction in the environmental footprint of feed manufacture and livestock production.
Co-product versus byproduct
In its publication, FEFAC explains the essential difference between the terms "byproduct" and "co-product," and why the industry prefers the latter term for these materials.
There is no legal difference between the terms but while "byproduct" gives an impression of a waste, "co-product" infers a value as a nutrient resource and, therefore, one that should be treated with care and attention regarding the nutritional integrity and safety from production, through handling and storage to transportation.
Among the association's stated aims is to encourage — and even assist — co-product suppliers to manage their manufacturing processes to preserve or even upgrade the nutritional quality of materials destined for the animal feed sector.
Feed safety requirements are applied to all materials, whether primary raw materials or co-products, according to FEFAC. All manufacturing processes must incorporate controls for good hygiene, hazard analysis and critical control points (HAACP) and the absence of chemical residues.
Co-products for animal feed use
The compound feed industry in Europe has its origins in the wheat milling industry in the early 20th century, re-purposing the particles left over from flour milling.
As well as those derived from wheat and rice milling, the FEFAC publication covers co-products from sugar production, beer brewing, starch and ethanol production, citrus fruit processing, industrial fermentation biomass, oilseed crushing and vegetable oil refining, gelatin production, dairy processing, meat production and food manufacturing.
Co-products derived from meat production — including processed animal protein (PAP), animal fat and spray-dried blood plasma — are generally subjected to high temperature and pressure through rendering and, according to FEFAC, "European legislation is the most rigorous in the world, so feed ingredients are consistently high quality and safe." Currently, only PAP from non-ruminant animals is authorized for inclusion in feeds in the EU, and then only for aquaculture.
The definition of co-products from food manufacturing that may be used in livestock diets in the EU covers "substances that are destined for use as feed materials" to distinguish these materials from the category of "waste," such as catering waste. They are former foodstuffs, which have failed to meet the manufacturer's required standards — for example, through breakage, or incorrect color, shape, flavor or labeling — or surplus seasonal items or discontinued lines.
The co-products brochure was distributed at FEFAC's 60th anniversary event in Brussels last week. A PDF version of "Co-products, an essential part of animal nutrition" can also be accessed online.
A recent survey indicates that co-products contribute 9% of the total crude protein requirement for livestock feeds in the EU.
FEFAC and the American Feed Industry Association (AFIA) have recently renewed their longstanding partnership to increase mutual cooperation on sustainable feed production, feed safety management, communication, trade and pre-competitive research.