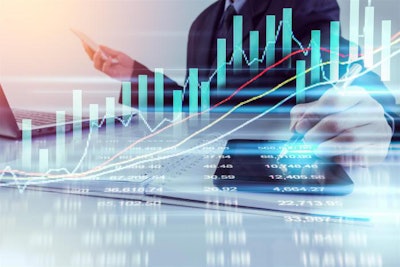 ForFarmers N.V. reported a 2.8 percent increase in revenue to EUR1,141.6 million (US$1,297.9 million) for the first six months of 2018.
Total feed volume was up 2.1 percent to 4.8 million tons. In the Netherlands and Germany/Belgium, the increase was mainly due to higher sales of dry, moist and liquid byproducts. In the U.K., there was a decline in total feed volume.
Volume growth for total feed was larger than for compound feed, which reported growth of 0.7 percent. Like-for-like growth was 0.6 percent, and 0.1 percent was due to the net effect of acquisitions and divestments. In the Netherlands, compound feed volume was virtually stable. The impact on volume of the decline in the dairy herd due to the phosphate reduction measures was offset by volume growth in the poultry sector. Compound feed volume rose in the Germany/Belgium cluster, once again mainly in the poultry sector. Compound feed volume in the United Kingdom was more or less stable as a result of growth in the ruminant sector and a reduction in the swine sector. The dealer that was acquired last year also contributed to volume growth.
"We are satisfied with the progress we have made in the first half of 2018 with regard to all four pillars of the Horizon 2020 strategy," said ForFarmers CEO Yoram Knoop. "Our focus on improving on-farm returns was once again reflected in an improved feed efficiency for the animals of our customers. In addition, it helped us win more new customers. Total feed volume saw like-for-like growth and the relating gross profit showed even stronger growth. It is encouraging that we were able to realize a like-for-like improvement in underlying EBITDA in all the clusters, with Germany/Belgium in particular achieving a satisfactory increase."