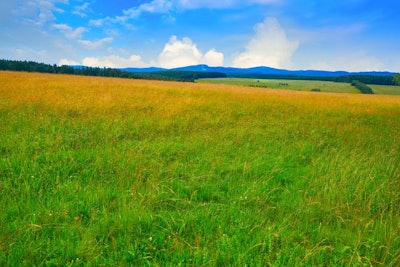 Germany will relax some environmental conservation rules to help farmers feed their livestock during this summer's drought, according to a report.
The government has decided meadows – known as ecological conservation areas – can be used for cultivation of animal feed.
"Such ecological conservation areas were set up as a condition for receiving EU subsidies to create a more environmentally friendly agricultural system," according to Reuters.
Request for aid
German farmers have also asked the government for EUR1 billion (US$1.17 billion) in special aid, but the government said it will have to wait for an August harvest report before making a decision.
German farmers association DBV said the country's grains harvest is set to fall 20 percent due to damage from drought and heat. DBV said Germany's winter wheat harvest will be down 25 percent from the previous year. The country's harvest is expected to be the lowest in 24 years as temperatures hit record highs.
Germany is the European Union's second largest grain producer after France, and is usually the EU's top producer of rapeseed.
Livestock farmers in Germany have seen a sharp rise in animal feed prices, and some have tried to cut costs by sending animals to slaughter earlier than planned.