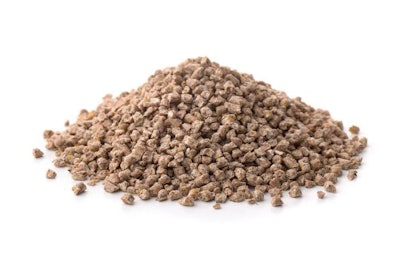 On July 4, Royal De Heus signed an agreement for the acquisition of the Serbian compound feed plant Komponenta. With the acquisition of this new plant in Cuprija, De Heus now has two production locations in Serbia and thus has strengthened its leading position. The demand for high-quality cattle, poultry and pig feeds is rapidly increasing in Serbia. The purchase of this plant will enable De Heus to amply meet this rapid growth in the near future.
The acquisition of Komponenta confirms the confidence De Heus has in the further development of livestock farming in Serbia and the greater Balkan region. The investment in Komponenta follows an extensive investment program for the factory in Sabac. This program focused on modernizing the production process and expanding production capacity by 50 percent.
The new plant will be entirely renovated to meet De Heus' high quality standards. For this purpose, the production line will be renewed and equipped with the most advanced production techniques. These adjustments are expected to be completed by the end of 2018, after which the plant will be commissioned.
Darko Sadzak, general manager of De Heus Serbia, said: "In recent years, we have invested a great deal of energy in improving our product quality. We are pleased that livestock farmers recognize the quality of our feeds. To respond to the increased demand, we will also be further expanding the capacity of the plant in Sabac together with the modernization of the new plant. The two plants will then have a joint production capacity of 260,000 tons.
"The new plant in Cuprija is very favorably situated geographically. This enables us to easily reach livestock farmers in South Serbia, Kosovo, Macedonia and Albania as well."