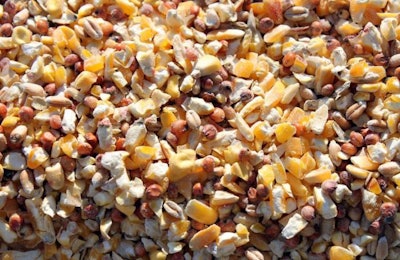 See what topics were the most popular in the animal feed industry in June.
---
The United States will impose a 25 percent tariff on $50 billion worth of Chinese exports, and China has promised immediate retaliation with tariffs on U.S. products, including soybeans, corn and wheat.
Neovia will become the majority shareholder in Hi Nutrients, leading player on the premix market in Nigeria.
As the demand for animal proteins continues to grow, the world's animal feed industry will need to adapt and innovate to meet the nutrition needs of the global population — now and in the years ahead.
Ioannis Mavromichalis: What is the right profile for fibers during hot summer months?
The United States announced Thursday that it would impose tariffs on imported steel and aluminum from Canada, Mexico and the European Union, sparking threats of retaliatory tariffs on many American products, including agricultural commodities.
Nutropia Poultry & Feed is building a poultry complex in Addis Ababa, Ethiopia.
Kalmbach Feeds, a family-owned business that began 55 years ago in Upper Sandusky, Ohio, recently expanded by adding a new plant.
World compound animal and aquaculture feed production increased nearly two percent in 2017, to 910,000 million metric tons compared with 2016, outbreaks of avian influenza and swine diseases notwithstanding.
Archer Daniels Midland (ADM) opened its new, high-tech feed facility in Columbus, Nebraska, on June 19.
Ioannis Mavromichalis: Before you evaluate your vitamin premix, it is imperative to first go back to normal levels after any short period of emergency levels due to price spikes.