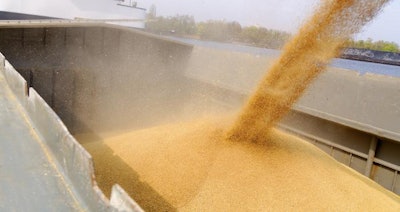 Commodities trader and global food processing company Archer Daniels Midland Co. (ADM) has proposed a takeover of competitor Bunge Ltd., according to reports.
The move could spark a bidding war with Swiss commodity trading company Glencore PLC, which made a takeover approach for Bunge in May 2017 and, if completed, result in a company with roughly the same annual revenues as Cargill, a competitor of ADM and Bunge. The three, along with Louis Dreyfus Co., are the world's largest grain trading firms (the ABCDs).
Bunge, which is incorporated in Bermuda and has headquarters in White Plains, New York, has no bylaws that would allow it to fend off an unsolicited approach, making it vulnerable to a potential takeover. In June 2017, the company hired advisers to help it fight Glencore's takeover interest. As of this week, Glencore was still pursuing Bunge, but a standstill agreement prevents Glencore from making a new offer until February.
Global oversupply of grains and thin margins in recent years have caused the large grain trading houses to struggle. Consolidation is seen as one way for the companies to remedy that problem.
Bunge has a large presence in South America, while ADM mainly does business in the U.S. The deal would allow ADM to expand its footprint into South America.
An ADM-Bunge deal is likely to face antitrust challenges in the U.S. ADM may need to find a partner to take over some of Bunge's grain silos and processing plants in North America.