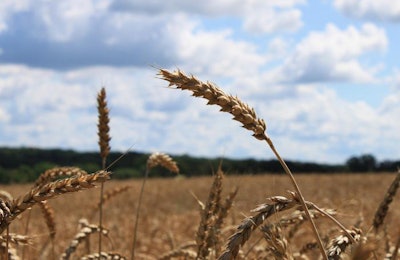 Two Canadian fertilizer companies, Canadian Agrium Inc. and Potash Corporation of Saskatchewan Inc., have agreed to merge. The new company will supply agricultural chemicals needed to grow livestock feeds.
The new company will combine potash, nitrogen and phosphate production with an agricultural retail network to create an integrated crop inputs business. The new company will have close to 20,000 employees, operations and investments in 18 countries. The new company will be named prior to the transaction's closing. The pro forma enterprise value of the new company will be US$36 billion.
"This is a transformational merger that creates benefits and growth opportunities that neither company could achieve alone," Agrium President and Chief Executive Officer Chuck Magro said in a press release. "Combining our complementary assets will enable us to serve our customers more efficiently, deliver significant operating synergies and improve our cash flows to provide capital returns and invest in growth."
Strategic and financial benefits of the merger
The new company will have a balanced nutrient portfolio that includes potash production and complementary nitrogen and phosphate operations to produce fertilizers for livestock feed in Canada and other nations. The new business will have the lowest-cost potash production assets and reserves in North America, according to the company. The merger also results in more diversified and complementary geographic and product portfolios in nitrogen and phosphate.
The new company will have a retail distribution platform encompassing crop nutrients and other products and services with operations in seven countries. The combined production footprint will drive freight savings and other operational efficiencies.
The combination is expected to generate up to US$500 million of annual operating synergies primarily from distribution and retail integration, production and SG&A optimization, and procurement.
Leadership
Upon closing of the transaction, Jochen Tilk will serve as executive chairman, and Chuck Magro will serve as chief executive officer, both reporting to the new board of directors.
Timing and approvals
The transaction will be implemented by way of a plan of arrangement under the Canada Business Corporations Act. It is expected to close during mid-2017, subject to the satisfaction of customary closing conditions, including receipt of regulatory approvals, Canadian court approval, and approval by the shareholders of both companies.