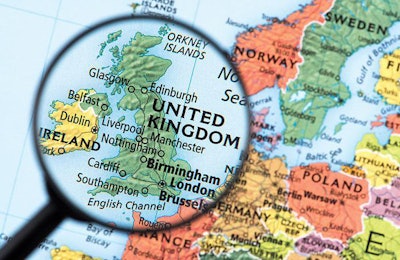 A review of possible market impacts of a proposed merger of feed companies in the United Kingdom has raised concerns from the market about adverse consequences of reduced competition, particularly for smaller chicken producers.
The proposed merger between ForFarmers in the U.K. and Boparan (through 2Agriculture) will be subject to further review.
According to the government body, the Competition and Markets Authority (CMA), higher prices for poultry feed could result from the anticipated joint venture.
As a non-ministerial department of the U.K. government, the CMA's main role is to promote competitive markets in the country, and to tackle unfair business behavior.
Two months ago, the CMA announced an initial investigation into the proposed merger. Parties mentioned at the time were ForFarmers N.V. (via ForFarmers U.K. Holdings Ltd.), and Boparan Private Office Ltd. (via Amber REI Holdings Ltd.). The joint venture proposed was between ForFarmers UK Ltd. and 2Agriculture Ltd.
CMA: Concerns over reduced market competition
After the first phase of its review, the CMA identified areas of the country where a joint venture could raise concerns over market competition. In these areas, the two parties compete for business, but the joint venture would eliminate the competition there. For parts of East Anglia, northwest England and North Wales, this could mean higher prices for poultry feed, inferior feed quality, and/or reduced service.
Furthermore, the CMA raised the prospect of reduced choices for smaller chicken farmers and processors as Boparan's poultry production and processing business could be favored after the merger.
Announcing the agency's latest decision, its senior director of mergers, Sorcha O'Carroll, stressed that feed is the biggest expense for chicken farmers and producers.
"With food prices already increasing and the wider cost of living crisis, it is vital that we don't allow a reduction in competition between poultry feed suppliers, which could make this situation worse — both for farmers, and shoppers at the checkout," she said.
The two parties — ForFarmers and Boparan — must now submit to the CMA their proposals to address these concerns within five working days. If these are considered unsuitable, the CMA will commence a more detailed investigation of the merger.
According to a statement from ForFarmers N.V., the two companies are considering their next steps.