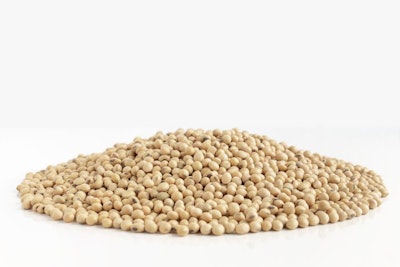 Facility will produce soybean meal and oil for renewable fuels, food products and animal feed
Bartlett, a Savage Company, will build a soybean crushing facility in Montgomery County, Kansas, the company said on October 12.
Bartlett has received approval from the Board of County Commissioners of Montgomery County to receive county-issued industrial revenue bonds to support the development. The company said the approved bond incentives from Montgomery County and tax credits available through the state's High Performance Incentive Program (HPIP) make its estimated US$325 million investment in soybean processing infrastructure possible.
The new plant will have capacity for 38.5 million bushels of soybeans annually to crush into soybean meal and refined soybean oil, feedstock used in producing renewable fuels, food products and animal feeds.
"Agriculture-based and renewable energy businesses are major economic drivers in Kansas, and I am extremely pleased to see Bartlett recognize just how ideal this location is for the future of their operations," Kansas Gov. Laura Kelly said. "Powered by Kansas' outstanding infrastructure and talented workforce, I'm confident Bartlett's new project will be a tremendous success and have a significant economic impact on the region and our state as a whole."
Construction is set to begin in early 2022, with plant operations expected to begin in 2024. The facility will create 50 permanent jobs and process approximately 110,000 bushels of soybeans per day. According to the company, "the plant will create strong local demand for soybeans and provide a consistent and competitive source of soybean meal, hulls and oil for the feed, food and renewable fuel industries."
This facility will be one of nine Bartlett grain facilities in Kansas. Soybean crushing facilities crush soybeans into a meal, soak them in a solvent, and distill them in order to produce a refined soybean oil. This soybean oil and byproducts will be used in producing renewable fuels, food products and animal feeds.
According to its website, Bartlett is focused on the acquisition, storage, transportation, processing, and merchandising of grain, and the company is a leading U.S. exporter of grain to Mexico. Bartlett supplies all classes of wheat, feed grains, food-grade corn, and soybeans to millers and processors and produces a full line of commercial patent flours and animal feeds. Bartlett was established in 1907 and joined the Savage family of companies in 2018.