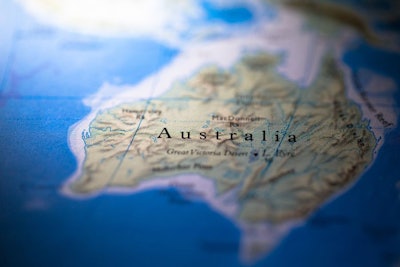 Hatchery and feed mill operations awarded the Platinum Waterwise Business of the Year by the Water Corporation
Ingham's Enterprises' chicken hatchery and feed mill operations in Wanneroo, Australia, have been recognized for their water efficiency innovations by the Water Corporation's Waterwise Business Program.
The facility was awarded the Platinum Waterwise Business of the Year.
"The team at Ingham's Enterprises have implemented a range of innovative water savings measures in their chicken hatchery and feed mill operations in Wanneroo, including water efficient fixtures, checking for leaks and reusing water where possible," the Water Corporation said on its website. "Standout measures include changing their chicken feed formula to reduce water content while maintaining nutritional value. Another great initiative was to move away from using water for cleaning, opting to use vacuums and compressed air instead. Less water in their organic waste means Ingham's is now able to save the waste from landfill and send it on for industrial composting instead."
According to Ingham's, the Wanneroo site's maintenance team, led by feed mill manager Jaffer Alimohamed, utilizes Ingham's sustainability action plan framework in the site's environmental management plan to set specific actions toward the site's planet key performance indicator targets and track them throughout the year. The team identified an opportunity to reduce water use in the boiler by adjusting water softening algorithms to target and treat hard water only, resulting in reduced water and improved gas use efficiency. Other projects included installing efficient fixtures, ongoing monitoring, staff training and using fit-for-purpose recycled water in the hatchery and feed mill operations.
Water Minister Dave Kelly, recognized Ingham's for saving more than 9.5 billion liters of water in 2019-20.
"Aside from the environmental benefits, the sustainable use of water in the workplace also makes good business sense. It reduces operating costs and promotes businesses as a sustainable place to work," he said. "With the impacts of climate change becoming more apparent, it is encouraging to see such commitment and passion by these businesses recognized today to save our most precious resource."
Recently, the city council of Wanneroo voted unanimously to oppose the renewal of the license that allows Ingham's to operate its feed mill there, and the company said it has plans to close the feed mill and the hatchery at the location by December 2022.