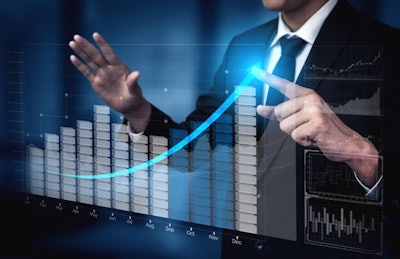 'Outstanding' first quarter resulted in net earnings of US$689 million
ADM reported net earnings of US$689 million for the first quarter of 2021, and has substantially improved its outlook for the year.
"ADM delivered an outstanding first quarter, building on our great 2020 performance. As expected, we achieved strong earnings spanning all three of our businesses, and a sixth consecutive quarter of year-over-year adjusted operating profit growth," said Chairman and CEO Juan Luciano. "Our team executed well across the board, as we continued to find new and innovative ways to meet the evolving needs of our customers. We are seeing clear, favorable demand trends for many of our products, and we expect that pattern to continue as vaccine rollouts accelerate and restrictions ease.
"We are also moving into the next phase of our strategic transformation, which will sharpen our focus on two key pillars — productivity and innovation — to enhance our capabilities to deliver outstanding execution, serve customer needs, and power growth and profitability.
"Taking all of these factors into account, our outlook today is even more optimistic than what we shared at the beginning of the year. We expect significant year-over-year growth in earnings across all three of our businesses in 2021, and continued sustainable growth in the years to come."
Animal Nutrition results were lower versus the first quarter of 2020, driven primarily by lower demand and higher input costs as a result of pandemic effects, primarily in South America. This was partially offset by favorable results in amino acids, driven by improved product mix.
The Ag Services and Oilseeds segment achieved a record first quarter, with operating profits 84% higher than the previous year.
Ag Services results were significantly higher versus the first quarter of 2020. In North America, great execution helped capitalize on strong Chinese demand, resulting in an outstanding performance. South American origination results were down significantly due to lower farmer selling versus the prior year. Lower margins, including impacts from the slightly delayed harvest and higher freight costs, also affected South American results. Results for the quarter were impacted by approximately US$75 million in negative timing effects related to ocean freight positions; those impacts will reverse in the coming quarters.
Crushing delivered its best quarter ever, as the business leveraged its diversified global footprint to capture strong execution margins in both soybean and softseed crushing, driven by robust vegetable oil demand and tight soybean stocks. Net timing impacts for the quarter were minimal.
Refined Products and Other results were higher year over year. While overall volumes were down due to pandemic impacts, margins were stronger in both North America and EMEAI refined oils. Global biodiesel results were lower year over year.