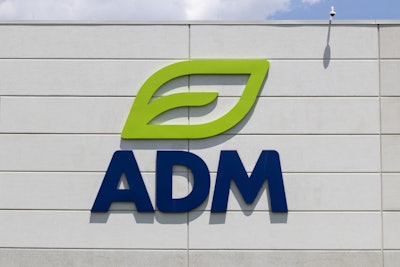 Closures of facilities in the northwestern region will eliminate 88 jobs
ADM said it plans to close two animal nutrition production plants in France.
The closures of the two facilities and a marketing office in Argentan and Languidic in northwestern France would eliminate 88 jobs, the report said. The move is part of a reorganization resulting from the acquisition of Neovia from InVivo in 2019.
An ADM spokesperson told Feed Strategy that the company's reorganization project will address two challenges:
At the industrial level, an issue of overcapacity in certain production lines
At the commercial level, an organization that is too complex for its clients
"Several measures have been put in place since 2019 to begin addressing these challenges, but ADM must now implement a more ambitious plan to safeguard the competitiveness of its Animal Nutrition business in France," the spokesperson said in an email.
The reorganization would consist of two main pillars:
The modernization, specialization and rationalization of the industrial footprint, with EUR12 million (US$14.1 million) in investments to modernize and specialize several sites, but also with the potential closure of two of the 10 production sites
The overhaul of the commercial approach, with a restructuring of the internal sales organization based and a new geographical organization to better cover the French territory, that could lead to headcount reduction and the closure of the commercial office in Saint-Grégoire
ADM completed its EUR1.544 billion (US$1.77 billion) acquisition of Neovia in February 2019, creating a global leader in value-added products and solutions for production and companion animals.
In June 2019, ADM said it would cut 127 positions at Neovia's former headquarters in Saint-Nolff in the northwestern region of Brittany, and at its research lab in Chateau-Thierry, east of Paris.
"The addition of Neovia represents a major milestone in the execution of our strategic plan to become a global leader in nutrition," said ADM Chairman and CEO Juan Luciano at the time of the deal. "This acquisition … instantly creates a premier global leader in animal nutrition, while simultaneously providing a strong platform for future growth. It meets our returns objectives, expands our geographic reach, and helps us continue to expand our portfolio and better serve our customers."