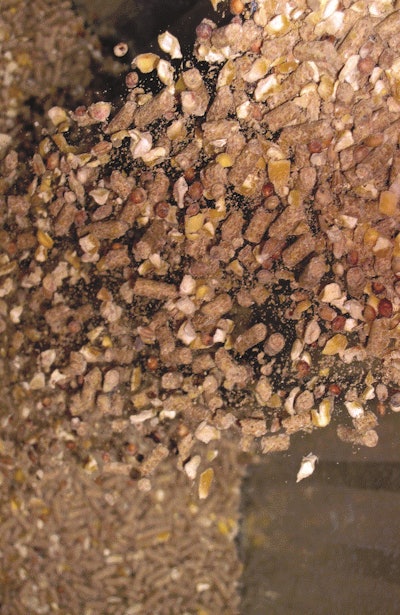 Competition Commission of Pakistan investigating 2 poultry feed mills in price fixing probe
The Competition Commission of Pakistan (CCP) has confiscated records from two poultry feed mills in connection with their suspected involvement in collusion and price fixing of poultry feed.
According to reports, inspectors searched the National Feed Mill in Lahore and SB Feed Mill in Rawalpindi on February 4 after taking notice of an increase in feed prices. The feed mills cooperated with authorities.
"Data gathered from market sources shows that there was indeed a simultaneous increase in price by poultry feed mills whereas the average quantum of increase in prices also appeared to be similar, which is a violation of Section 4 of the Competition Act," a report said.
In the past 18 months, broiler feed prices increased PKR550 (US$3.43) per 50 kilogram bag, and layer feed prices PKR530. These price increases reportedly were not proportionate with the increase in the cost of feed ingredients.
The feed mill told the CCP that the price increase was due to a rise in cost of production, including input costs, currency devaluation and general inflation.
"However, multiple sources also claim that some of the top poultry feed mills were involved in collectively fixing poultry feed rates through their meetings at various locations," the report said.
"Through its various enforcement orders, the CCP has warned companies and industry associations against indulging in anti-competitive and collusive activities. The rule of thumb is that the associations are not allowed to discuss, deliberate, or share sensitive commercial information and take collective business decisions that may allow its members, who are competitors, to co-ordinate business policy or discussion on economic aspects. The CCP, as part of its statutory mandate under the Competition Act, strives to eradicate anti-competitive practices in all sectors of the economy," another report said.
In March 2018, nine animal feed companies in Pakistan were ordered to pay fines for the fraudulent use of another company's trademark. The CCP found in favor of Al-Rehman Oil Mills, which had made a complaint against nine other companies for using its registered trademark, Taizgaam, with only minor changes to marketing materials. Al-Rehman Oil Mills had alleged this misuse had a detrimental effect on its business and detracted from its customers' goodwill.