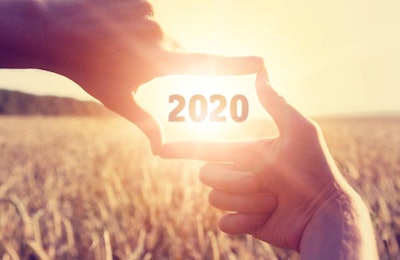 Product showcase highlights latest animal feed industry technologies, feed additives
The COVID-19 pandemic forced the cancellation of nearly all in-person trade exhibitions serving the global animal feed industry. The 2020 New Product Reveal aims to highlight the latest feed-focused technologies introduced to the market in the past 12 months or so. In a typical year, many decision-makers would have been introduced to these products by a sales representative in person or at a trade show.
Feed Strategy's December 2020 issue provided a comprehensive collection of the latest product and service offerings. This feature contains the new products that didn't make it to the magazine due to space constraints.
ADIVETER, S.L. | FORM-AD PLUS P
Combination of stabilized organic acids with essential oils to combat pathogenic bacteria in feed
Alternative to formaldehyde in markets where it is forbidden
Low corrosivity formula
Na+ source to restore electrolyte balance in heat stress conditions.

ADIVETER, S.L. | APSA QUIMITOX PLUS
Powerful detoxifier that reduces the absorption of mycotoxins and other antigens
Protects the intestinal barrier against bacteria with type I fimbrias, e.g. coli, Salmonella and enterobacteria
Highly stable under a wide range of conditions and safe
Powerful immunomodulatory effect, increasing resistance to other secondary pathologies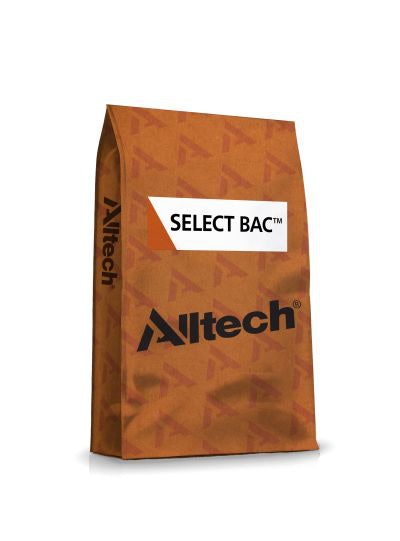 Alltech | Select BAC
Innovative blend of live, naturally occurring microorganisms to drive complete gut health in dairy cattle
Addresses costly challenges caused by Clostridium in dairy cattle
Inhibits the growth of undesirable intestinal organisms in dairy herds
Fights the damaging effects of challenged feedstuffs on dairy farms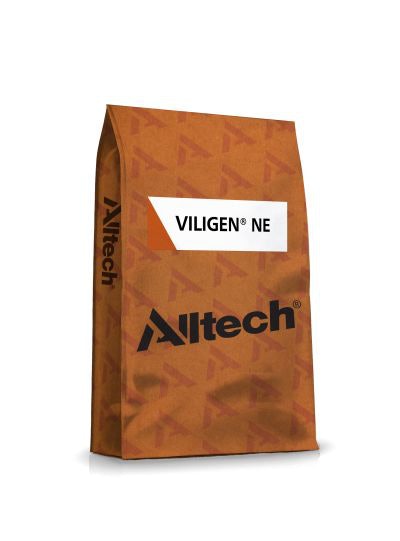 Alltech | Viligen NE
Prebiotic and postbiotic combination technology that is designed to help combat necrotic enteritis
Targets against clinical lesion scores and negative performance gains
Promotes villi height, crypt growth and gut cell differentiation
Supports natural defenses and stimulates volatile fatty acid (VFA) concentration in the gut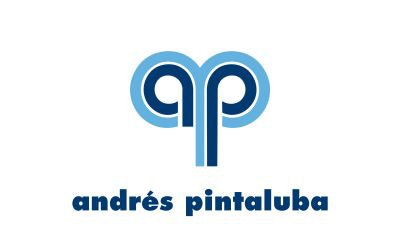 Andrés Pintaluba | APSAGUT ESSENTIAL
Standardized blend of essential oils protected by micro-encapsulation system, providing stability of actives and easier handling
Proven in vitro and in vivo efficacy as antimicrobial, antioxidant, immunomodulation and anti-inflammatory agents
Provides a specific taste sensation to enhance the appetite of the animal during periods of stress challenge, leading to improved feed utilization and protection from the detrimental effects of oxidative stress in the animal
Andrés Pintaluba | APSAOPPTIM OVULACION
Nutritional supplement based on natural and mineral substances focused on optimizing swine weaning-mating interval
Provides specific nutrients which acting on hormone regulation center involved in reproduction
Optimal reproductive performance in sows
Provides litter weight uniformity

Betiwal | BEWI-FATRIX SynerG+
Matrix-encapsulated combination product based on lauric acid, monoglycerides of short-chain fatty acids and aromatic substances, such as plant extracts and essential oils
Fights against gram-positive bacteria, such as streptococci and clostridia
Proven effect in vivo and in vitro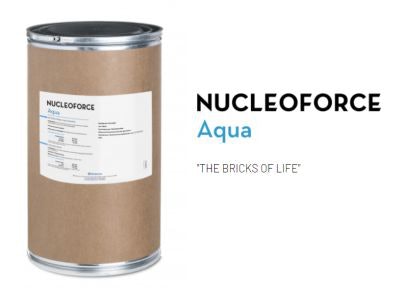 Bioiberica | Nucleoforce Aqua
Supports the development of the immune system
Supports the development of the digestive system
Reduces mortality at early stages of development
Promotes resistance to diseases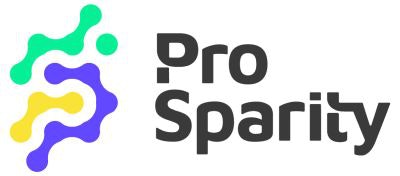 CBS | ProSparity
Multi-Component enzyme product containing significant levels of acid, neutral and alkaline activities
Broad spectrum of endo- and exo-peptidase activities for superior amino acid liberation and large protein hydrolysis
High binding affinity allows for significant protein hydrolysis from plant and animal origin
Reduces dietary crude protein by 1-2% for optimal least cost formulation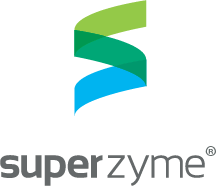 CBS | Superzyme-CS Green 'Organic Version'
Enzyme complex designed for diets which use corn, soybean meal, wheat, wheat and milling byproducts, oilseed meals and other plant protein sources
Improves efficacy of phytase supplementation by releasing phytic acid from the feed matrix
Releases prebiotic sugars from the feed matrix thereby improving intestinal health
Approved for Organic and RWA systems
CCPA Group | OLEOSTAT
Natural feed solution for coccidiosis management
Supports reduced of chemical use
Flexibility of use for each specific need
Usable on coccidiostat-free manufacturing lines
CCPA Group | RUMIVIV
Blend of phytogenic products and metal salts designed to save vegetable proteins by improving protein efficiency in ruminant's farms and feed compounders
Does not modify spatial structure of proteins and provides more digestible and easily absorbed proteins for animals in intestine
Reduces protein level in the diet to decrease feed costs and reduce nitrogen emission in the environment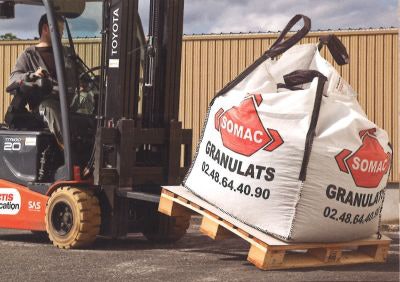 CGP Expal Inc. | STABULON
Load stability, anti-slip paper for supersacs, bags, totes, etc,.
FSC-certified recycled from 100% PCW
Reusable
Customizable to drive out costs and waste
---
---
GT Materials GmbH | Calite feed
Ammonia binder – improved digestion
Mycotoxin binder
Anticaking-agent
Odor reduction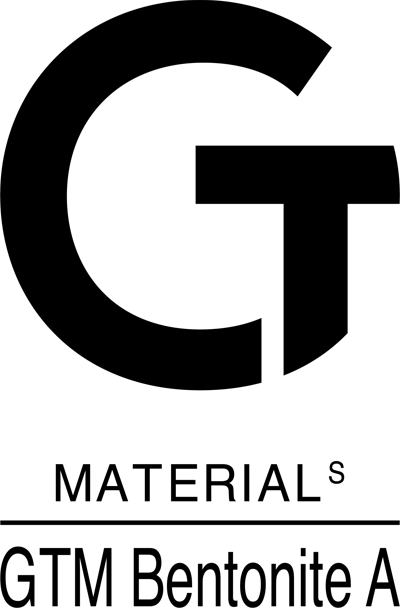 GT Materials GmbH | Bentonite A
Ammonia binder
Mycotoxin binder
More vitality
Natural fiber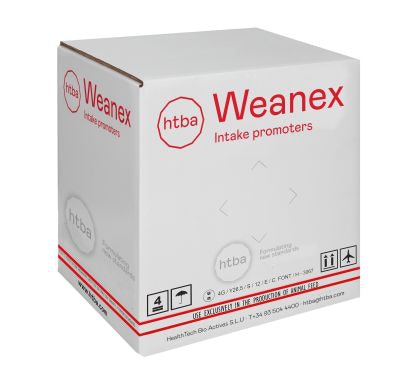 HTBA | Weanex
Intake promoter based on the volatile components present in colostrum and the mother's milk for piglets and calves.
Helps during the transition from liquid food (breast milk) to solid feed
Encourages voluntary consumption of creep feed and milk replacers from the first week of life, contributing to a better adaption to post-weaning feed
Patented formula ensures constant intake during lactation, reducing mortality rate, and stimulating the enzymatic capacity of the intestinal tract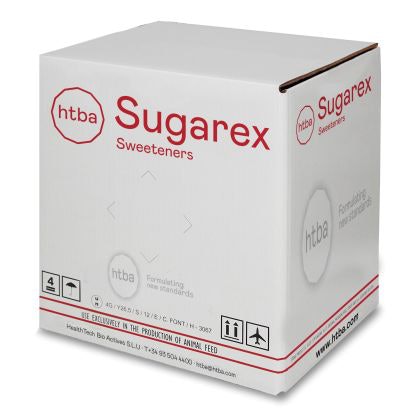 HTBA | Sugarex
Range is based mainly on the intensive sweetener and masking agent, Neohesperidine DC (NHDC), which is 1,800-2,000 times sweeter than sucrose.
Neutralizes the bitter taste produced by additives, medicinal products and the astringent taste of dietary minerals and raw materials
Enhances the added flavors to the feed
Provides a fast, intensely sweet, and pleasant sensation in the mouth which encourages animals to keep eating.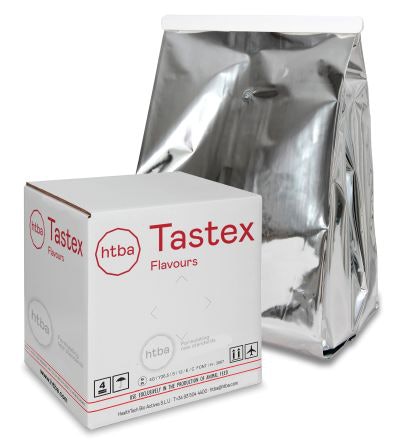 HTBA | Tastex
Wide variety of high-quality flavors with long-lasting effect
Assures maximum animal acceptance, by adding the most appetizing and attractive flavors to feed
Guarantees a constant feed intake avoiding taste variations
Total stability in feed production and storage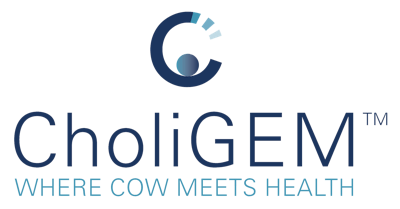 Kemin Animal Nutrition and Health EMENA | CholiGEM
60% choline chloride in encapsulated form which is more than concentration than the first generation
Three times more bioavailable choline than the first generation
Up to 30% additional space in the premix formulation
Lower inclusion level decreases transportation requirements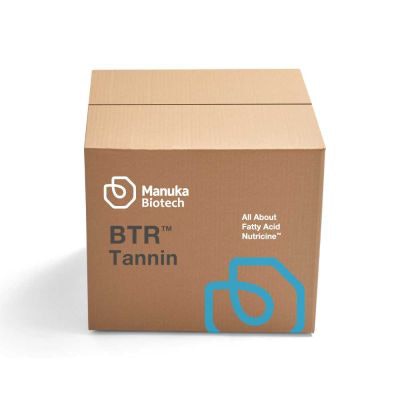 Manuka Biotech | BTR Tannin
Reduces wet droppings and diarrhea
Patented "skeletal-matrix" technology ensures the sustained-release of tannin and butyric acid throughout the digestion tract
Alternative to ZnO or antibiotic replacement
Minimizes coccidial infection in poultry and reduces death rate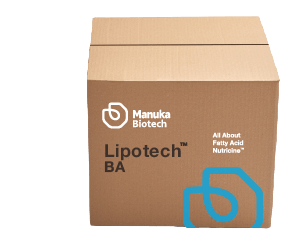 Manuka Biotech | Lipotech BA
Natural endogenous emulsifier complex facilitating the dietary fat and oil utilization
Consists food grade emulsifiers and imported cattle and sheep bile acids from New Zealand
Protects liver function and promotes the secretion of bile
Promotes molting of crustaceans, such as shrimps and crabs
Manuka Biotech | Lipotech MCT
Microencapsulated MCT, a comprehensive metabolic regulator with antibacterial and antioxidative properties
Saves weak and sick animals
Energy booster for fighting rooster or DOC
Better carcass quality
MilliporeSigma | Supel Tox SPE Cartridges for mycotoxin analysis
Interference removal strategy which saves time by eliminating wash steps combined with increased reproducibility
Improved shelf life over immunoaffinity columns due to thermally stable format. No refrigeration required for shipping and storage
Sample preparation time is up to 10 times less than that of immunoaffinity columns
Supel Tox SPE approach requires less equipment and fewer consumables, providing additional cost savings along with its quick methodology
neopharma Japan Co., Ltd. | AQUALA M
Product including 5-ALA (5-aminolevulinic acid phosphate) and use for aquaculture especially shrimp
Support growth promotion
Increase survival rate
Improve immunity
Nutrex | EndoBan
Limits leakage of endotoxins through the GIT
Prevents energy consuming inflammatory responses
Improves gut health
Improves feed efficiency and growth performance
NUQO | NUQO SAFE
Alternative and sustainable solution to support gut health, and maintain performance of monogastric animals during adverse conditions or in challenging environment
Double encapsulation enables a controlled release of active ingredients for optimal efficacy in the digestive tract
Unique formulation with the synergistic effects of phytogenics, phycogenics and organic acids, combined thanks to a unique technology
Improves performance of animals, for both poultry and swine, in different regions of the globe and different types of formulations
PHOSPHEA | Monoammonium phosphate (MAP)
Highest phosphorus content (26%), an advantage in concentrated formula
Highest phosphorus water-solubility (> 95%) which leads to the highest digestibility
Phosphate without calcium as fish and shrimps can take it from water
Available in very fine or microgranules for more flexibility
Volac Wilmar Feed Ingredients | Megalac 2.0
Low odor, rumen-protected fat
Provides energy for improved milk yield and fertility
Editor's note: All products included in the 2020 New Product Reveal were submitted by the companies who responded to our call-for-new-products mailer. Is your company's new product missing? Please contact Feed Strategy editor Jackie Roembke, jroembke@wattglobal.com.