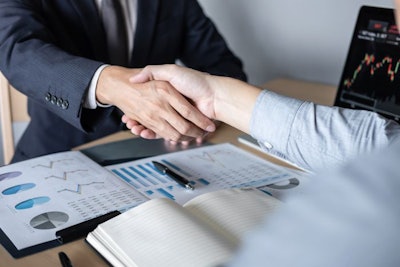 Deal expands the company's specialty additives portfolio
Bluestar Adisseo Co. has completed the acquisition of FRAmelco Group, a Dutch feed additive company.
This deal, originally announced in September, contributes to Adisseo's strategy to become one of the worldwide leaders of specialty additives in animal nutrition.
"This complementary combination supports our strategy for accelerating growth of our specialty products business," said Adisseo CEO Jean-Marc Dublanc. "Together, we will set up an efficient organization which will reinforce Adisseo's position in the promising health by nutrition market segment."
"Combining our talent and technology will enable Adisseo to continue to push the boundaries of innovation. Our teams will offer value adding and innovative solutions to livestock and aqua customers," added François Pellet, Adisseo executive director specialty products.
FRAmelco CEO Lars Snijders stated: "Our customers, suppliers, distribution partners and employees across the world have welcomed with enthusiasm the announcement of the acquisition of FRAmelco by Adisseo. Now that we have confirmed the completion of the transaction, Adisseo and FRAmelco teams will jointly work with full energy and passion on synergies implementation."
FRAmelco Group, a family-owned multinational group headquartered in The Netherlands, operates three plants located in The Netherlands, Spain and Thailand.
The business generates gross sales close to EUR30 million (US$36.3 million) per year.
Most of FRAmelco sales are made of glycerides (short- and medium-chain fatty acids) to enhance animal resilience and improve animal performance and lysolecithins to increase feed digestibility.