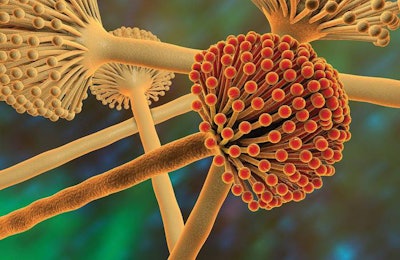 Product showcase features the latest feed additives for mitigating the effects of mycotoxins in animal feed.
Adisseo
Product name: Unike® Plus

Differentiator: Holistic approach toward mycotoxin management
Maximum protection against challenges posed by broad-spectrum mycotoxin contamination
Allows liver, GIT, kidneys, and other organs to function without interference from toxins
Supports optimal functioning of the immune, reproductive, antioxidant and digestive systems under commercial conditions
ADM Animal Nutrition
Product name: AncoFit

Differentiator: Microorganisms for empowering animals to overcome naturally occurring dietary challenges
Viable, naturally occurring microorganisms
Specifically selected ingredients to overcome naturally-occurring dietary challenges and stressors
Enabling animals to attain their performance potential
Agrimprove by Special Nutrients | Agrifirm
Product name: MYCOAD (AZ)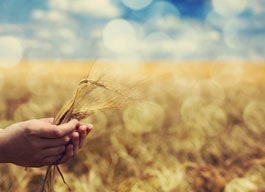 Differentiator: Scientifically proven in vivo based on target organ protection
Exclusive clay minerals have a large ad­sorption capacity for all types of mycotoxins, including Fusarium toxins.
Unique quality control
Target organ protection from different mycotoxin symptoms
Alltech
Product name: Mycosorb A+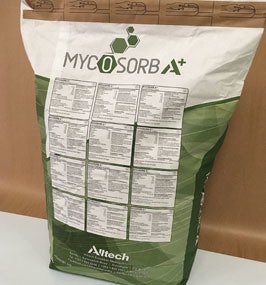 Differentiator: Proven in over 100 published animal studies
Reduces the risk of mycotoxins to an animal's body by the process of adsorption
Contains Saccharomyces Cerevisiae, a yeast produced under specific conditions to allow for the formation of specific carbohydrates on its cell wall
Contains algae grown under specific conditions to produce specific carbohydrates for the adsorption of mycotoxins and targets different mycotoxins than yeast
Amlan International
Product name: Calibrin-Z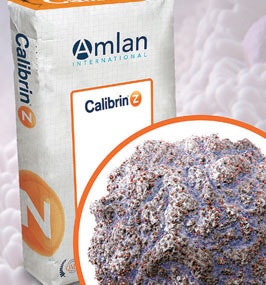 Differentiator: Targets fungal and bacterial toxins to reduce enteric disease effects
Natural, unique mixture of minerals
Proprietary thermal activation
Active surfaces promote broad spectrum control of toxins
Anpario plc
Product name: Anpro Advance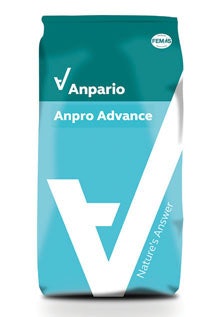 Differentiator: Clay bind DON*
Low inclusion, broad spectrum mitigation strategy
Trials demonstrate DON binding efficiency
Does not bind other dietary nutrients
BASF Animal Nutrition
Product name: Novasil™ Plus mycotoxin binder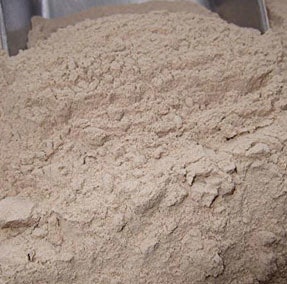 Differentiator: Aflatoxin binding with calcium bentonite
Binds aflatoxin B1* by absorbing mycotoxins in the gastro-intestinal tract thus preventing the uptake in the blood and subsequent distribution to target organs
Heat stable, unaffected by pH, consistent quality and functions as an anti-caking agent
Does not bind nutrients
BIOMIN
Product name: Mycofix®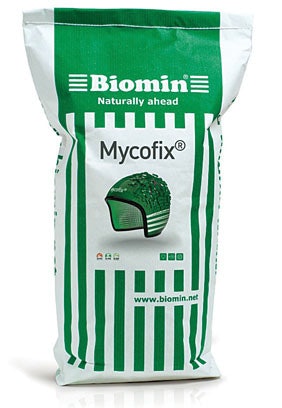 Differentiator: Utilizes adsorption, biotransformation and bioprotection to counteract mycotoxins
Scientifically proven solution to combat a broad spectrum of mycotoxins: deactivates trichothecenes, zearalenone, ochratoxin A and aflatoxins, FUMzyme® is a patented purified enzyme to degrade fumonisins
Enhanced bioprotection against a weakened immune system and lower performance caused by endotoxins and (emerging) mycotoxins, strengthens the intestinal barrier and tight junctions
Increases profitability by preventing mycotoxin-induced reproductive, health and performance issues
Mycofix® is not sold in the United States and Canada.
Cargill
Product name: Notox™ range
Differentiator: Made of advanced binding and health support technologies

A comprehensive portfolio of narrow and large spectrum anti-mycotoxin agents
Concentrate of most advanced mycotoxin binding and health support technologies for maximum efficacy
Proven multi-species performance recovery under mycotoxin challenge condition
EW Nutrition
Product name: Mastersorb Gold

Differentiator: Mitigating stress by lowering the impact of endo- and mycotoxins
Reduces the impact of stress on animals through endotoxin risk mitigation
Improves animal performance by reducing the negative effects of mycotoxin contamination
Supports animal welfare by reducing the impact of toxin challenges
Innovad
Product name: Escent®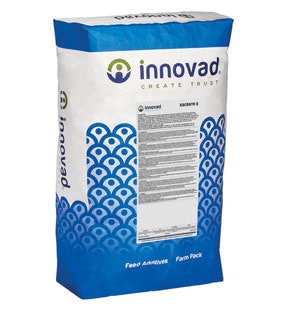 Differentiator: Combats daily stress detoxifying mycotoxins, supporting liver, reducing oxidative stress and boosting immune system
Combats daily stress caused by several external factors as (myco)toxins
Large capacity for mycotoxin detoxification (tested in vivo)
Myco-Marker® service is the assessment of the real mycotoxin exposure through feed and biomarker analysis
Kemin Animal Nutrition and Health – North America
Product name: KALLSIL™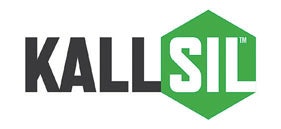 Differentiator: Enhanced zeolite mineral for broad-spectrum fungal metabolite control in feed
Composed of natural, zeolite aluminosilicate mineral clay mined in the U.S.
Zeolite's 3D structure attracts and traps small polar molecules, while minimally binding vitamins and minerals in feed
Proprietary manufacturing process maximizes binding efficiency, thereby limiting negative effects of common fungal metabolites on animal performance
Lallemand Animal Nutrition
Product name: LEVUCELL SC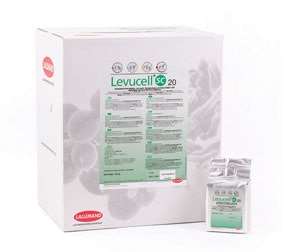 Differentiator: Rumen specific live yeast
Stabilizes rumen pH
Improves fiber and diet digestibility
Improves rumen development
Trouw Nutrition
Product name: TOXO

Mycotoxin adsorption
Gut wall protection
Immune modulation
Anti-oxidation
United Animal Health
Product name: M-Mobilize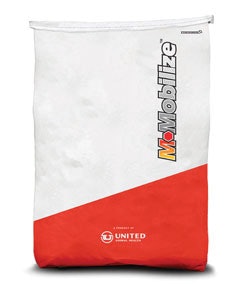 Differentiator: Delivers benefits in the presence or absence of mycotoxins
Multi-ingredient product, containing a novel aluminosilicate, as well as yeast cell wall and bacillus strains
Low inclusion rate (1.5 lbs./ton) and does not interfere with vitamins or feed-grade antibiotics
Trails and benchtop analysis indicate it provides performance benefits, both with and without the presence of mycotoxins in feed.
*Claim not accepted in some regions.