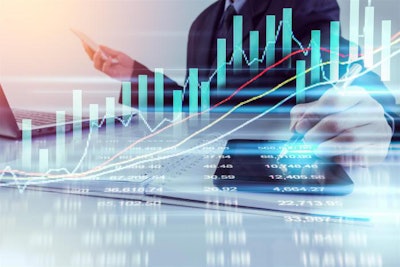 Evonik's adjusted net income for the second quarter of FY2018 was EUR354 million (US$414.1 million), which corresponds to adjusted earnings per share of €0.76. The adjusted EBITDA margin improved to 19.2 percent, 1.5 percentage points higher than in the same period of the previous year.
Sales increased to €3.9 billion in the second quarter (prior-year: €3.6 billion), largely due to higher sales volumes and higher selling prices.
The company increased its adjusted EBITDA to €742 million in the second quarter of 2018 (prior-year: €640 million). All three chemical segments contributed with excellent operational business development.
All three segments were able to increase their adjusted EBITDA as well as EBITDA margin compared to the same quarter of the previous year. Evonik thereby confirms the preliminary results pre-released on July 17.
Evonik is well on track in terms of free cash flow development. While free cash flow is usually negative in the second quarter because of variable compensation payments, it improved significantly by €248 million and was positive at €56 million (prior year: -€192 million). This was primarily due to improved operating income.
"We are pleased to confirm the strong results that we already pre-released," says Christian Kullmann, chairman of the executive board. "The implementation of strategic measures and a higher awareness of cost is increasingly reflected in our operating business development and a significantly improved cash flow."
In the first half of the year 2018, Evonik generated sales of €7.5 billion and an adjusted EBITDA of €1.4 billion. Compared with the first half of 2017, sales rose by 4 percent, and adjusted EBITDA by 15 percent. The adjusted EBITDA margin rose from 17.0 to 18.8 percent. Free cash flow rose significantly in the first half to €140 million (prior year: -€135 million).
Outlook increased
Based on its excellent performance in the first half of the year, Evonik increased its outlook for the fiscal year 2018 and is now expecting an adjusted EBITDA between €2.60 billion and €2.65 billion. The company had previously projected an adjusted EBITDA between €2.4 billion and €2.6 billion.
The outlook for free cash flow has also been increased. Evonik projects a noticeably higher free cash flow for the fiscal year 2018 compared with prior year (€511 million). The company had so far forecasted a free cash flow slightly above the level of 2017.
Animal Nutrition results
Sales in the Nutrition & Care segment were 2 percent above the prior year at €1.2 billion. Adjusted earnings rose by 10 percent to €222 million. The segment was able to significantly increase its adjusted EBITDA margin to 18.7 percent (prior-year: 17.3 percent). This was achieved with a consistent focus on higher-margin products, successfully passing on increased raw material costs, and strict cost reductions, especially in Animal Nutrition and Baby Care. In the amino acids business for animal nutrition, the market environment remained robust over the course of the reporting quarter. Sales volumes developed positively and were above those of the same quarter in the previous year. Sales prices continued the stabilization trend that had already been evident at the beginning of the year.