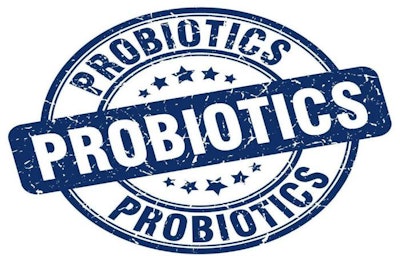 Authors of a new report published by the United Nations' Food and Agriculture Organization (FAO) warn that animal feed manufacturers and farmers should be aware that probiotic animal feed additives may not be quite as safe and/or effective as some people believe.
Titled "Probiotics in Animal Nutrition: Production, Impact and Regulation" and authored by Yadav S. Bajagai, Athol V. Klieve, Peter J. Dart and Wayne L. Bryden of the University of Queensland in Australia, the document represents a thorough review on the use of probiotics for poultry, pigs and ruminants. It includes background on definitions, production, modes of action, safety, regulation and labeling as well as efficacy in the most important farm animal species.
Probiotics as 'alternative' growth promoters
Overuse and abuse of antibiotics in animal agriculture in the past is believed by some to have contributed to the development of antibiotic resistance in disease-causing organisms. A huge advantage claimed for the early probiotics was that they would not illicit this adverse effect, leading them to be labeled "alternatives to antibiotic growth promoters" (AGP).
"Several probiotics have been found effective in improving animal performance and preventing disease and the spread of the enteric pathogens in both monogastric and ruminant livestock industries," states the report.
However, the authors found evidence in their study that as well as some antibiotics, some probiotics can carry and pass on resistance to potential pathogens. Only those probiotics that do not show these abilities should be used.
"Bacterial genera commonly used as probiotics have been found to harbor antibiotic resistance genes on mobile genetic elements capable of transferring to potential enteric pathogens," the authors state. "Using microbial strains as probiotics only with proven absence of transferable antibiotic resistance genes could minimize this serious safety risk. Similar precautions should be carried out while using microbes with acquired resistance genes."
Variation in efficacy
The number of probiotics developed for animal nutrition has increased rapidly in recent years, and continues to do so. With a growing range of microorganisms and the wide variation in livestock production systems, the effects of the products on animal performance are "highly variable," the authors have found in their study. Uncertainty over the reproducibility of the results is, in the authors' opinion, among the most important limitations in the widespread adoption of these products.
"Although the use of probiotics could be a potentially viable solution to address the issue of increasing antibiotic resistance, it requires much further study on the effect, mechanism of action and safety of probiotics, to obtain consistent effects and a similar economic benefit to AGPs," they state.
Concerns over the possible development of antibiotic resistance from the microorganisms in probiotics, the absence of data on effects on human health and variable efficacy, among others, led the authors to urge regulatory authorities to pay particular attention when considering the authorization of probiotics as feed additives, particularly in developing countries.
A report on the global market for probiotics as feed additives published recently forecasts an annual growth rate of 7.7 percent over the next 5 years, driven by the expansion in world animal feed output and increasing inclusion of this group of products.