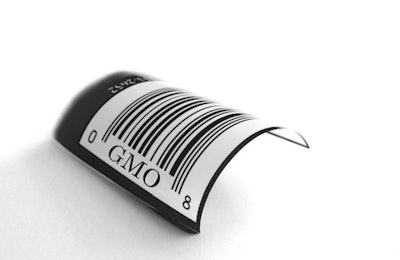 More than 1 million tons of animal feed in Europe could be contaminated with a banned genetically modified (GM) feed additive that may be resistant to antibiotics.
French newspaper Le Monde reported that a memo issued by Dutch authorities said eight tons of a vitamin B2 additive, also known as riboflavin, produced with a GM strain of the Bacillus subtilis bacteria had been sold in Poland, Italy and the Netherlands between April and June for use in poultry, pig and cattle feed.
The additive was produced by Chinese company Shandong and distributed by Dutch company Trouw Nutrition. In September, the European Commission had withdrawn the additive's authorization and ordered it to be off the market by November 10, after the European Food Safety Authority said it "poses a risk for the target species, consumers, users and the environment" due to the presence of GM genes resistant to antibiotics "of human and veterinary importance."
Dutch authorities said that as much as 800,000 to 1.6 million tons of animal feed may be contaminated with the additive and that 2,500 kilograms has already been fed to animals in Poland.
A European Commission spokeswoman said in a report that a Rapid Alert System for Food and Feed had been issued.