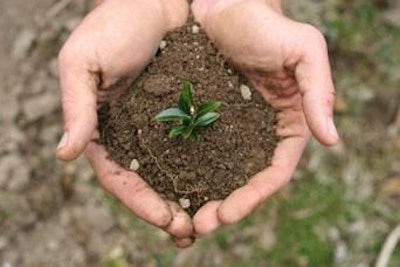 An industry panel will seek to define sustainability as it relates to agriculture at the Animal Agriculture Alliance's 13th annual Stakeholders Summit in response to a poll commissioned by the Clinton Global Initiative and Microsoft.
According to the poll, which surveyed the millennial generation, the demographic is more focused on the environment than their parents' generation, 76 percent to 24 percent. More than two-thirds of respondents said that they are willing to pay more for products from sustainability-focused companies. Yet, according to the Animal Agriculture Alliance, millennials struggle to concretely define sustainability and identify what role "sustainable products" play in their purchasing decisions.
Summit panelists will discuss these complex issues surrounding environmental sustainability as well as marketing to this dynamic demographic at the summit themed "Cracking the Millennial Code" held May 8-9, 2014, in Crystal City, Va. Jason Clay, World Wildlife Fund, Aidan Connoly, Alltech, Claudia Garcia, Elanco, and Mitch Abrahamsen, Cobb-Vantress, will participate on the panel and also present what the term means to each of their organizations and corporations.
"Sustainability isn't a destination, it's a journey," said Animal Agriculture Alliance president and CEO Kay Johnson Smith. "Our panelists recognize the quest for more sustainable agriculture doesn't just include better environmental stewardship, but also ensuring that we can continue to feed a growing population using fewer resources, while maintaining economic viability and top-notch animal care. I'm excited for our distinguished panelists to discuss industry advancements and opportunities for the future."