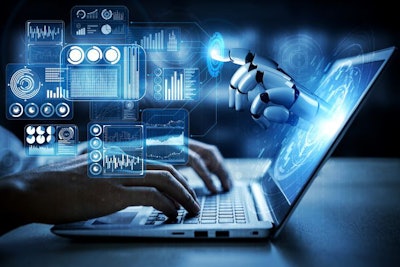 Applications are being accepted for projects that deploy artificial intelligence in commercial agrifood
Looking to design a new specialized protein for animal feed? The Canadian government might pay an artificial intelligence (AI) to do it for you.
Protein Industries Canada has CAD30 million (US$22.4 million), funded by Innovation, Science and Economic Development Canada, to invest in projects that deploy AI in commercial agrifood before a March 31, 2026, deadline. Potential projects can apply to either animal feed or human food production, but should involve the production or use of plant-based protein.
Potential projects could include efforts to use AI to develop new protein ingredients for animal feed, according to Meghan Gervais, chief technology officer for Protein Industries Canada. For instance, a company might have an idea for a particular flavor, texture or nutritional profile they desire in an ingredient, and AI could could be used to evaluate potential inputs and reverse-engineer a process for creating that ideal ingredient. Other potential projects that have been suggested by industry partners include using artificial intelligence to optimize processing equipment to produce feed more efficiently, or to make better cropping decisions, Gervais said.
Protein Industries Canada believes there is an opportunity to use AI as a tool to reduce the cost of food and feed ingredients while potentially improving quality. The funding, Gervais said, is tied to a nationwide effort to speed the adoption of artificial intelligence within Canadian businesses.
"It's not AI for the sake of AI, but using AI in applications where it makes sense," she said.
Animal feed producers don't need an AI or developer in mind in order to apply — Protein Industries Canada can help match applicants to suitable developers for approved projects. So far, Gervais said, applicants have been a mix of food and feed companies looking for developers to help with projects, and AI developers looking for producers willing to deploy new technologies in the field. Interested parties should visit the Protein Industries Canada webpage for information about how to apply.
"It's a really interesting space," Gervais said, "and it's exciting to see food and feed and ingredient companies have this opportunity to work with AI, where it's maybe not the first application people think of when they think of AI."