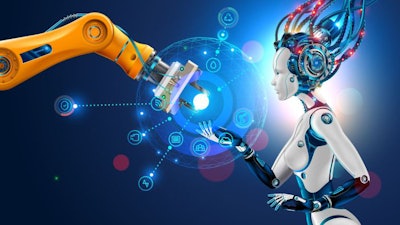 Farmers in the United Kingdom are adopting new technologies, but they are uncertain how this contributes to environmental sustainability, according to a new survey.
Almost 80% of the respondents to a recent survey in the United Kingdom (U.K.) said they were using some form of agricultural technology. This proportion was even higher for younger farmers, and larger farms. Main reasons given for adopting the new technology were increased productivity and/or profitability.
These were among the key findings of the Agri-EPI Centre.
Over the past few months, it asked almost 400 farmers across the U.K. in detail about their use of agritech.
Most popular technologies among those surveyed were machine-guidance systems, soil mapping and variable rate application. Just over one-third used them for monitoring the growth of livestock.
Looking ahead, the farmers saw the strongest potential for robotics, automation and the ability to integrate data from different systems.
Uncertainty over the role of technology in environmental sustainability
Of those surveyed, 78% said they understood the importance of reducing greenhouse gas (GHG) emissions from their farms. For those under 45 years of age, this figure was 94%.
While these responses were very encouraging in terms of the future sustainability of U.K. farming, the Centre's survey revealed a key gap. Only 35% of the farmers expressed confidence that this new technology would help the farms reach net zero carbon emissions.
"Technology is one of the solutions to helping farmers reduce their emissions," said Agri-EPI Centre's chief executive, David Ross. "Agritech that helps farmers be more efficient and productive usually offers a win-win for sustainability."
He said that the results of the survey highlight areas that need more work by Agri-EPI and other agri-tech organizations. They may also guide those who are developing, evaluating and promoting these technologies, as well as researchers, policymakers, and the manufacturers.
In the survey, farmers mentioned the need for accessible training, funding and independent advice in their investment decisions on agritech.
More on the Agri-EPI Centre
The Agri-EPI Centre is one of four Agri-Tech Centres in the U.K. tasked with bridging the gap between industry and academia in the nation's agrifood sector, and further afield.
Working with businesses, researchers and engineers, the centers help to turn their innovations into new products and services to generate economic growth as well as tackling global issues such as sustainability and food security.
The centers are funded under the U.K. Government's Agri-Tech Strategy.