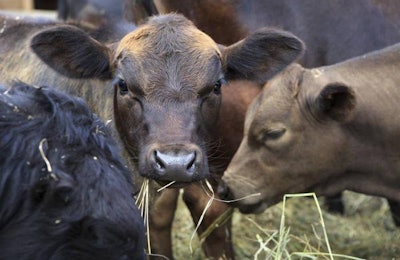 Move is part of the county's efforts to expand zones free from foot-and-mouth disease without vaccination
Brazil's agriculture ministry has banned the storage, sale and use of foot-and-mouth disease (FMD) vaccines in seven states, according to a Reuters report.
The move is part of the country's efforts to guarantee its status as free from FMD and expand zones free from the disease without vaccination by 2026. The World Organization for Animal Health (OIE) declared Brazil free from FMD with vaccination in 2018. The southern state of Santa Catarina has been free from the disease without vaccination since 2007.
The affected states are Espirito Santo, Goias, Minas Gerais, Mato Grosso, Mato Grosso do Sul, Tocantins and the federal district. In the states that no longer need to vaccinate their cattle and buffalo, there are about 113 head, or nearly half the country's total.
"The withdrawal of vaccination lowers some costs, generating an immediate benefit to farmers," the ministry said, adding it hopes they will increase investments to maintain Brazil's health status.
FMD is a severe and highly contagious viral disease affecting cows, pigs, sheep, goats, deer, and other animals with divided hooves. The virus weakens affected animals and permanently reduces their ability to produce meat and milk. It was eradicated from the United States in 1929, but is still found in parts of Africa, Asia, Europe and South America.