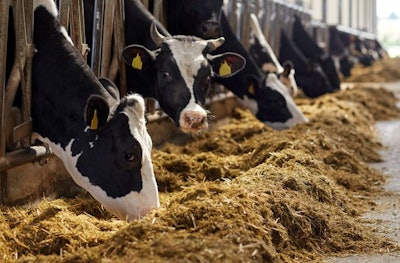 NeoSpectra is an accurate portable solution to analyze a variety of feed materials in the field to deliver better animal nutrition and increase productivity
Si-Ware Systems, the creator of the NeoSpectra material analysis platform, will partner with Cargill Animal Nutrition to provide the NeoSpectra platform to their North American dairy teams for the on-site analysis of forages, feeds and feed ingredients. The NeoSpectra platform uses cutting-edge spectroscopy techniques and machine learning to analyze the nutrient content of feed and feed ingredients quickly and accurately.
With more than 120 years of experience in animal nutrition, Cargill operates in more than 40 countries to help livestock and aquaculture farmers, feed manufacturers and distributors of all sizes deliver better animal nutrition through unparalleled research capabilities, innovative feed and premix products and services, and digital modeling and formulation solutions. Additionally, Cargill has extensive experience and expertise with near-infrared (NIR) analysis and operates global networks of NIR analyzers to facilitate the efficient and sustainable use of feeds and feed ingredients.
The agreement pairs Cargill's market, research and technical expertise in dairy farm nutrition with Si-Ware's ground-breaking NeoSpectra platform to provide accurate and reliable data to help farmers, consultants and nutritionists accurately and instantly determine the nutrient content of their feed and feed ingredients which will help increase yield and efficiency in the field.
"We are very excited to partner with NeoSpectra to bring this innovative nutrient analysis platform to the dairy industry," said Kristen Burkhardt, dairy marketing specialist at Cargill. "We are committed to providing our customers with the best quality feed to reach their goals, and this partnership will help us to continue to deliver on that promise with real-time, accurate insights."
"We are thrilled to partner with Cargill and their dairy team to bring our cutting-edge near-infrared solutions to the market," said Mostafa Medhat, vice president of product and customer happiness at Si-Ware Systems. "Cargill is a trusted leader in animal nutrition and the sustainable use of feed ingredients. Our solutions will help Cargill ensure the nutritional value of their feed products, providing their customers with the information they need to make accurate and informed choices on the spot."
Future developments from this collaboration will be released by both companies.