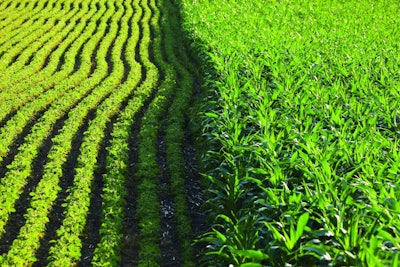 Expect more production of soybeans and less corn as financial incentives shift, Purdue economists say
Prices for corn and soybeans appear to be stabilizing, but the balance of market power has not returned to pre-COVID paradigms, Purdue economists said during a webinar on February 10.
The U.S. Department of Agriculture (USDA) made only minor adjustments to its World Agricultural Supply and and Demand Estimates last month — shifting some exports of corn from the U.S. to South America and trimming soybean use figures. But overall supplies of both crops remain tight, and whether prices experience another round of volatility in the coming month could hinge on what happens in the upcoming planting reports this spring, according to Michael Langemeier, associate director of the Center for Commercial Agriculture at Purdue University.
Crop prices have stabilized over the past two months, said Nathan Thompson, an associate professor of Economics at Purdue. However, they remain higher than before the onset of the COVID-19 pandemic, and soybeans — not corn — have retained the upper hand as the most profitable crop.
Thompson reported that December 2023 futures contracts are selling for US$5.95 per bushel for corn, while the breakeven point for corn production, according to Langemeier, sits at an average of US$5.94, suggesting that corn producers could face extremely thin profit margins this coming year. Meanwhile, November 2023 futures for soybeans are selling for US$13.72 per bushel, compared to an average breakeven price of US$13.20.
"Soybeans still look more profitable in spite of the fact that we've taken 20 to 30 cents off soybean prices in recent weeks," Langemeier said. "That is actually more favorable than corn right now."
This reversed profit spread between the two commodities isn't necessarily a new development, according to James Mintert, director of the Center for Commercial Agriculture. Soybeans have enjoyed growing profitability for the past few years thanks to growing demand for biofuels. And for the time being, he said, markets that favor soybean production over corn appear to be the new normal.
That could prompt U.S. farmers to dedicate more acreage to soybeans this spring, which could in turn result in ongoing volatility in corn markets. Both commodities remain in short supply, and USDA's estimates for the availability of corn in particular hinge on the assumption that Ukraine will continue to beat the odds and export sizeable corn crops in spite of the ongoing war, Mintert said.
How planting progresses this spring in the U.S. and the Ukraine, Langemeier said, will have significant implications for how volatile markets become later this year.