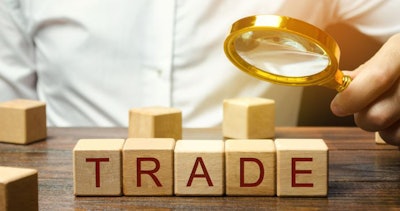 Alexis Taylor will serve in a position that helps provide U.S. farmers and ranchers with international trade opportunities.
The U.S. Senate has confirmed Alexis Taylor to serve as undersecretary for trade and foreign agricultural affairs at the U.S. Department of Agriculture (USDA), a position which helps provide U.S. farmers and ranchers with international trade opportunities.
Taylor was previously director of the Oregon Department of Agriculture. She received her Bachelor of Arts in Political Science and minor in Communications from Iowa State University.
Agriculture groups applauded Taylor's confirmation.
"I'm confident Alexis Taylor will do a great job in this important role at USDA and I'm pleased she was finally confirmed. Her previous experience at USDA, on Capitol Hill and leading a state department of agriculture are solid preparation for what will be a big job," said American Farm Bureau Federation President Zippy Duvall. "Trade is critically important to U.S. agriculture, and we need a strong advocate on the world stage and capable leader for the USDA staff who serve as our eyes and ears around the globe. Alexis will be both. Our team at AFBF looks forward to working with her to pursue new and expanded market opportunities for our agricultural products."
The North American Meat Institute (NAMI) was also supportive of Taylor's nomination, it said.
Taylor "is the right person at the right time to lead the nation's focus on strengthening exports, expanding access to new markets and navigating an increasingly unpredictable global economy," said NAMI President and CEO Julie Anna Potts. "We look forward to working with her especially as meat and poultry products are seeing record demand at home and abroad."
In a statement, the National Pork Producers Council said Taylor's experience and knowledge of agricultural policy and trade issues will serve the industry well.