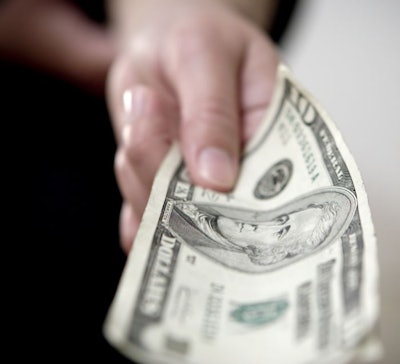 More than $1.9 million will allow company to move forward with the $70 million expansion of its food safety facility in Lansing, Michigan.
Neogen Corp. has secured more than US$1.9 million in incentives from the state of Michigan that it needs to move forward with the US$70 million expansion of its food safety facility in Lansing.
According to the Lansing State Journal, the Michigan Economic Development Corp. Michigan Strategic Fund Board approved a $324,000 Michigan Business Development Program Grant and a state tax capture of up to $1,576,751 for the project.
"This announcement adds more excitement to our celebration of 40 years of operations in 2022," Neogen's Vice President for North American Operations Jerome Hagedorn told the Lansing State Journal. "We are excited to offer more job and career growth opportunities to the Lansing area and continue our legacy of service within the community."
In July, Lansing's city council approved a resolution to finalize the company's US$5 million brownfield redevelopment plan, which will reimburse Neogen for public infrastructure investments. Also in July, the company held a ceremonial groundbreaking at the site.
The expansion is centered around the construction of a three-story dedicated manufacturing building located on East Shiawassee Street, adjacent to other Neogen facilities. The 175,000 square-foot space represents the company's investment in new manufacturing equipment and laboratory equipment for the test and release of products.
The expansion will create between 60 and 100 new jobs, raising Neogen's Lansing footprint from 650 employees to a maximum of 750. These highly skilled positions, which will be hired throughout the project, will range from automation technicians and operators to process engineers, chemists, quality engineers and quality technicians, as well as managers and supervisors, the company said in a press release. The newly created jobs are expected to pay between US$13 and US$25 per hour.
The expansion project in Lansing is slated to begin in September, with completion expected in December 2023, and validation and other progress taking place through 2024.