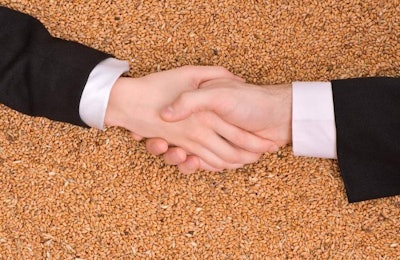 Reports say facilities were sold to a division of J.D. Heiskell for US$4.5 million
Gold Star Feed & Grain, a division of J.D. Heiskell & Co., has acquired the business and assets of Gramco Inc., according to a report.
Gramco is a retail and wholesale distributor based in New York that produces dairy feed.
According to the Buffalo News, Gold Star paid US$4.5 million for Gramco's facilities. The report also said the remaining corporate entity would be wound down over the next year, and Gramco's president and CEO, Robert Mattison, would stay on to help with the transition, but would retire soon after.
According to Feed Strategy's Top Feed Companies database, J.D. Heiskell & Co. is a grain and commodity trading business that operates livestock feed manufacturing and trans-loading facilities domestically, and exports grains and commodities to Mexico, the Pacific Rim and the Far East. In 2020, it produced 2.2 million metric tons of feed at its 11 feed mills.
Gramco was founded in 1911 as the James H. Gray Milling Co., its website says, and was renamed Gramco in 1958.