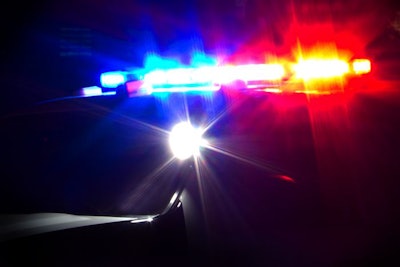 Both victims had non-life-threatening injuries after another employee fired a handgun inside the plant's cafeteria
Two employees at a Carolina Pride meatpacking plant in Greenwood, South Carolina, were injured when another employee fired a handgun inside the plant's cafeteria, according to police.
The Greenwood Police Department said it received a call from the plant at 9:20 p.m. on August 12. According to the police department's Facebook page, the shooter is identified as Rodriguez Lavorsia Greene, 30, of Greenwood. As of Friday afternoon, he was still at large and wanted on two counts of attempted murder and possession of a weapon during a violent crime.
"An argument that began between the suspect and another employee continued into the plant cafeteria where the suspect drew a handgun and fired several times, striking two different employees," the department said. "Both victims received gunshot wounds to their legs that were non-life threatening. The suspect fled on foot from the property before officers could arrive on scene."
Police asked anyone who might have information on Greene's whereabouts to call 911 or the police department at +1.864.942.8407.
Other violent crimes at poultry, pork plants
Within the past year, there have been several violent incidents at poultry and pork plants in the United States.
Among those are: