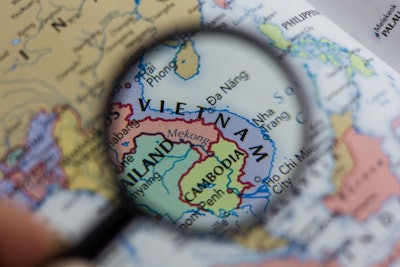 Acquisition of Golden Farm Production & Commerce will bring Wisium's premix services closer to customers
ADM has acquired Golden Farm Production & Commerce Co. Ltd., which will allow it to significantly expand its range of Wisium premix offerings in Vietnam.
"The Wisium line of premix products and solutions is a recognized market leader, known for bringing together global expertise, resources and innovation with local insights to create value-added, tailor-made solutions for each customer," said Gerald Wilflingseder, president, ADM Animal Nutrition Asia Pacific. "We're excited to expand our vast capabilities in Vietnam, and look forward to working with customers across the country to meet and exceed their premix needs."
With the addition of Golden Farm, Wisium will now serve customers in Vietnam with a state-of-the-art premix facility in Long Khanh – Dong Nai, quality controlled according to international quality standards and with the capability to offer a wide array of innovative products and services to customers across Vietnam.
"Following launch of Wisium's line of products and services in Vietnam two years ago, this strategic step widens our range of value-added premix products and services across the country," said François Fernandez, vice president, Wisium Premix and Services. "We've been expanding Wisium's capabilities around the globe, and we're excited to continue to invest across Southeast Asia to expand and strengthen our position as a leader in the premix and services businesses."
Wisium value-added offerings in Vietnam will include a full range of premixes, with a new offering for micro premix, an extensive line of nutritional specialties, valuable services such as formulation to optimize feed formulas and performance, as well as laboratory analysis and quality control tools such as the NIR technology, for a rapid prediction of raw materials and finished products composition.
"Thanks to this new production facility acquisition, we will be closer to our customers. We intend to bring them the best quality products and services with our Wisium brand, adapting to the local context and taking on new challenges," said Eric Fabry, Wisium Vietnam business director.
ADM this week reported net earnings of US$689 million for the first quarter of 2021, and has substantially improved its outlook for the year.