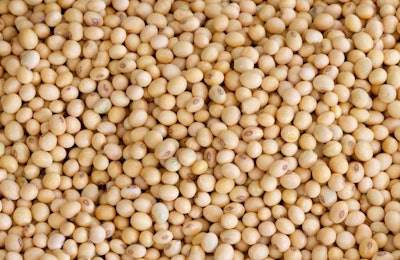 Soy crushing companies sign deal with oilseed workers unions
Argentina's oilseed workers and grain inspectors' unions have ended a 20-day wage strike that delayed more than 160 ships carrying agricultural products, affecting global exports of animal feed.
According to a Reuters report, the deal came after 10 hours of negotiations that resulted in a two-part 25% salary increase for workers from January to August. After that, increases will be determined by the inflation rate.
Argentina's oilseed workers' federation said in a statement that the deal "means the triumph of the strike for a living wage that ensures a dignified life for each worker and their families."
Three unions — Urgara (portside grain inspectors), SOEA San Lorenzo (soy crushers union) and FTCIODyARA (oilseed workers) — had been on strike since December 9. SOEA negotiates with CIARA, and Urgara negotiates with the Private Commercial Ports Chamber (CPPC).
In a joint statement on December 16, the unions denounced that, in addition to having failed to comply with wage claims, companies "have doubled their turnover in pesos since March 2020 due to the increase in the price of soybeans and commodities, devaluation, the reduction in withholdings and the return of the differential for oil companies."
Argentina is the world's largest exporter of soy byproducts. Data from the Rosario Grains Exchange (BCR) indicate that, on December 21, "no trucks hauling soybeans entered Rosario terminals — where the grain is ground — just like last week," according to Reuters.
The BCR estimates that exports of corn, wheat, soy-based products and their derivatives will reach US$21.43 billion, a fall of US$1.32 billion compared with 2019.
Argentina's largest export markets are Vietnam, Indonesia, Spain, Algeria, Italy, Malaysia, Poland, Turkey and Iran.