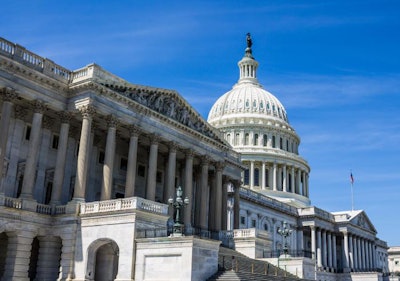 Many farmers and ranchers that haven't received financial assistance in previous stimulus packages will benefit from the newest bill
The new COVID-19 stimulus package passed by the U.S. Congress on December 21 includes US$13 billion in funding for agriculture assistance and programs, and another US$13 billion to provide nutrition assistance.
Nearly $1 billion will support a dairy donation program and supplemental Dairy Margin Coverage payments for small and medium-sized producers. More help will be made available to specialty and non-specialty crop growers, and the Paycheck Protection Program (PPP) will be expanded, which will allow small farmers to continue operating and paying their employees.
According to the American Farm Bureau Federation (AFBF), many farmers and ranchers who were previously left out of aid will now qualify for assistance, including growers who were forced to euthanize livestock during the initial wave of the pandemic.
Among the agriculture-related aspects of the bill are:
80% reimbursement for losses due to premature euthanization or canceled orders
$20 per planted acre for non-specialty crops
Crop insurance payments and disaster payments may be used to calculate 2019 sales
$7 billion is allocated for broadband, including $300 million for rural broadband and $250 million for telehealth
PPP funding may be used for COVID-19 mitigation expenses
Expenses paid with PPP loans will now be allowed as a tax deduction
15% increase in Supplemental Nutrition Assistance Program (SNAP) benefits
"We're pleased that Congress understands the toll the pandemic continues to take on farmers, ranchers and rural Americans," said AFBF President Zippy Duvall in a press release. "Farmers who were left out of previous aid packages or whose losses were far more devastating than recognized in initial aid are grateful that their families will be helped, too. We recognize the need is great across our entire economy and farm families will join the rest of America in our determination to recover from the hardships caused by the COVID-19 pandemic."
The National Chicken Council (NCC) noted that contract chicken farmers have been excluded from the previous COVID-19 stimulus packages, but this funding bill provides up to US$1 billion in assistance to contract chicken growers for revenue losses sustained as a result of the COVID-19 pandemic. The bill also includes language to provide funds to compensate poultry farmers for depopulation efforts taken place during the pandemic.
"This is wonderful holiday news for our farm families who have been working tirelessly through the pandemic to make sure food was one less thing Americans have to worry about as everyone navigated through 2020," NCC President Mike Brown said in a statement.
Additionally, the bill provides US$20 million to improve and maintain animal disease prevention and response capacity, a measure that gained praise from the National Pork Producers Council (NPPC).
"We are thankful for several vital provisions in the omnibus bill, including strengthening biosecurity at our borders to keep foreign animal diseases (FAD) outside the country," NPPC President Howard "AV" Roth said in a statement. "If a FAD were to enter the U.S. swine herd, the consequences would be disastrous, and a devastating blow to hog farmers already teetering on the financial edge due to the impact of the COVID-19 pandemic."
NPPC has sought additional funding for agricultural inspections, which is the first line of defense to protect the U.S. against FAD.
"We also deeply appreciate Congress including emergency funds in the COVID relief bill available to our producers. The dual challenges of trade retaliation and the COVID pandemic have caused us to lose hog farmers of all sizes, and these funds in the COVID relief bill will provide much-needed help for pork producers to weather this difficult time," Roth said.