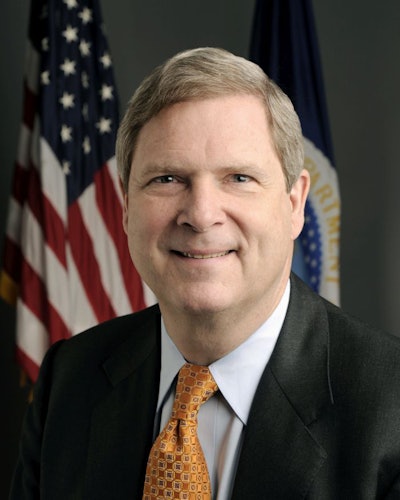 Former Iowa governor would return to the position he held throughout the Obama administration
President-elect Joe Biden is expected to nominate Tom Vilsack to lead the U.S. Department of Agriculture (USDA), the same position he held during the Obama administration.
Biden also will reportedly name Rep. Marcia Fudge as his pick to run the Department of Housing and Urban Development (HUD); Fudge is believed to have been interested in the position of Agriculture Secretary.
Vilsack served eight years as Secretary of Agriculture during President Barack Obama's administration, was governor of Iowa for eight years and has served as a member of the Iowa Senate. After leaving the USDA, Vilsack has been president and CEO of the U.S. Dairy Export Council since February 2017.
Fudge, the U.S. Representative for Ohio's 11th congressional district, was reportedly on Biden's short list for Secretary of Agriculture and has expressed interest in the job, but instead was chosen to lead HUD. While Vilsack represents a more traditional leader of the USDA and has experience doing the job, many believe Fudge would have focused more on the Supplemental Nutrition Assistance Program (SNAP) and is known as a proponent of USDA's anti-hunger programs.
Both Cabinet positions are subject to Senate confirmation.
Agriculture industry reaction
The American Farm Bureau Federation (AFBF) issued a statement of strong support for Vilsack.
"Tom Vilsack understands that the agriculture sector is far more complex than most people understand. He believes in a 'big tent' philosophy that supports all types of production and understands the importance of respecting farmers and ranchers as partners worthy of support in the race to achieve sustainability goals," AFBF President Zippy Duvall said in the statement. "Together, we must prepare to tackle a new farm bill and build on efforts to create a fair marketplace for U.S. agriculture to compete globally. It is essential we ensure climate policies respect farmers and remain market-based and voluntary. And, we must end the digital divide that puts rural America at a disadvantage."
The National Chicken Council (NCC) said in a statement that Vilsack's time in the USDA helped modernize the poultry inspection system.
"While leading USDA, Secretary Vilsack was instrumental in modernizing the poultry inspection system and was a key leader in expanding access to U.S. agricultural exports," NCC President Mike Brown said. "Should he be confirmed, he will be no stranger to the important issues facing the meat and poultry industry and all of U.S. agriculture."