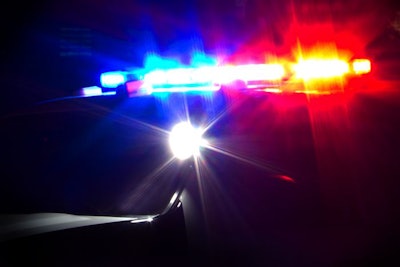 OSHA investigating incident at Wisconsin facility
The body of a 52-year-old worker was recovered from a corn silo on December 8 at a Didion Milling facility in Cambria, Wisconsin.
According to reports, the Columbia County Sheriff's Office received a report shortly after 9 a.m. about a worker who was unaccounted for and was last seen working in or near the grain silo. Rescue crews worked throughout the day to reach the bottom of a silo, and local news reports said a body was removed from the grain bin at approximately 7 p.m. The victim's name is being withheld pending notification of family.
The U.S. Department of Labor's Occupational Safety and Health Administration (OSHA) is investigating the incident.
In a statement, Didion Milling said it is assisting with the investigation.
"We are deeply saddened by the loss of a Didion work family member who was recovered from a grain silo at the Cambria raw corn processing facility on December 8, 2020," the statement said. "It has been a very difficult day for our Didion employee family. We are assisting authorities as they investigate the cause of this tragic event and will not be able to release additional details at this time. Our thoughts and prayers are with our employee's loved ones and our grieving work family. We want to thank local fire and EMT professionals for their responsiveness and rescue efforts."
Previous deadly incident at facility
In 2017, a dust explosion at the same mill killed five workers and injured 12 others, including a 21-year-old employee who suffered a double leg amputation after being crushed by a railcar. The company was fined more than US$1.8 million by OSHA in connection with the explosion.
OSHA found that the explosion likely resulted from Didion's failures to correct the leakage and accumulation of highly combustible grain dust throughout the facility and to properly maintain equipment to control ignition sources. OSHA cited Didion's Cambria facility with 14 willful – including eight willful per-instance egregious– and five serious citations, most involving fire and explosion hazards. The company was subsequently placed in OSHA's Severe Violator Enforcement Program.
According to Didion Milling's website, the company processes dried and wet distillers' grain for livestock feed, along with other human food and ethanol products.