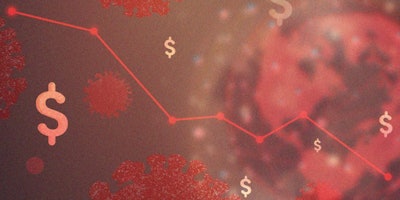 New CoBank report says the industry still has challenges ahead as winter approaches
The U.S. animal protein, dairy and grains industries have begun to see some recovery from the coronavirus (COVID-19) pandemic, according to a report from financial services firm CoBank.
In the quarterly update from October, CoBank's analysts said a delicate recovery is underway, but more challenges remain ahead.
Grains and crops
China has begun to buy record amounts of U.S. grain during the past three months, including two record one-day purchases of corn: 1.8 million metric tons on July 14 and 1.9 million metric tons on July 30. China has also ramped up purchases of U.S. soybeans as it restocks its hog herd, as well as sorghum. However, the report said, "the key takeaway here is caution, as China has a propensity to announce grain purchases, which accumulate in the "outstanding sales" category, but then fails to close previously announced transactions."
Despite strong storms that swept through the Midwest in August and ruined 550,000 acres of corn and caused more than US$$300 million in property damage to grain elevators in Iowa, the U.S. Department of Agriculture estimates the harvested acres for corn will rise by 3% and soybeans will rise by 11%. Wheat harvested acreage is expected to fall 1%.
Chicken
U.S. chicken production declined by 3% in the third quarter, but most producers saw modest profits throughout the summer.
Chicken is performing better than the other animal proteins in the foodservice sector, due to successes in quick-serve restaurants and take-out service. Some fast food outlets are even seeing sales growth compared with last year.
"Poultry has tended to fare better during economic downturns and I think this has been and will be especially true for 2020 and 2021," Will Sawyer, lead economist, animal protein at CoBank, told Feed Strategy in an email. "With U.S. beef and pork plants having experienced the supply shock of plant shutdowns in the spring and the cattle herd beginning a modest contraction, poultry's continued supply and economical price point will put it in a favorable position."
Beef
The U.S. beef sector came out of the third quarter in much better shape than it started, with beef and cattle prices rising due to strong domestic demand. Uncertainties in foodservice demand during the upcoming colder months could test beef demand and pricing.
Beef processing plant capacity has a small cushion, and keeping plants operational is "critical to ensuring a strong end to a very challenging and volatile year," the report said.
Pork
Similar to beef processing plants, pork processors also must keep running during the fall hog run in order to keep up with the number of hogs ready for slaughter. CoBank said pork processing plants processed 4% more hogs in the third quarter than in the second, helping to alleviate some of the hog backup on farms.
Sawyer said he estimates the current hog backlog is less than 1 million hogs, primarily in the Carolinas.
"One area of continued risk in the fourth quarter is the availability of shackle space in pork plants, and not only because this time of year is the seasonal peak in hog supplies," the report said. "The remaining backlog of hogs are keeping housing levels at the brim and pork plants continue to feel the stress of high employee absenteeism due to COVID-19 fears and illnesses."
Sawyer expects to see more automation at processing plants to address labor issues.
"After a multiyear run of new plant industry expansion in pork and poultry, I expect many animal protein companies to shift their investments into automation and mechanization to help address the ever-growing labor shortage and wage inflation," he said.
U.S. pork exports slowed significantly over the summer, but the emergence of African swine fever (ASF) in Germany and subsequent trade bans from its key markets could benefit U.S. exports.
Dairy
Foodservice demand for dairy products remains weak, even as milk production is reaching new highs, the report said. The holiday season consumption is uncertain as social distancing measures may alter the usual holiday gatherings.
At-home milk consumption has risen, but the closure of many schools means demand for fluid milk is still struggling.
The report noted that a new cheese plant slated to open in Michigan during the fourth quarter will take 8 million pounds per day of milk off the market but will add to cheese supplies.
View our continuing coverage of the novel coronavirus (COVID-19) pandemic.