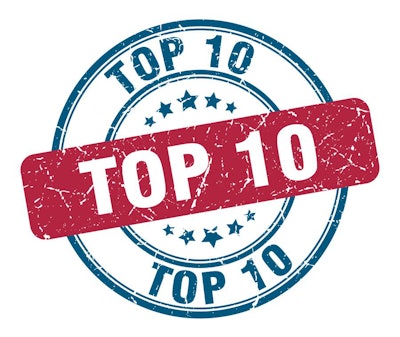 Find out what you missed in feed news and blogs from last month
See what topics were the most popular in the animal feed industry in September.
---
Elanco Animal Health Inc. says it will restructure its business — eliminating hundreds of positions — and has started to deleverage by making a US$100 million payment on the loan that financed its acquisition of Bayer Animal Health.
Adisseo has agreed to acquire FRAmelco Group, a Dutch animal feed additive company. The move aligns with Adisseo's strategy to become one of the global leaders in specialty feed ingredients for animal nutrition.
Mycotoxins pose a continual challenge to the animal feed industry.
As Germany reported its first ever case of African swine fever (ASF) — in a wild boar carcass in the state of Brandenburg — three other European states confirmed new outbreaks in longer battles to control the disease.
Preventing heat stress is key to animal health, but there are several things farm managers can do to reduce heat stress too.
An unexpected turn in Midwestern U.S. weather has canceled projections of record-breaking crop yields and has prices for corn and soybeans creeping upward — a trend that may continue for some time.
Over the past two weeks, Poland's chief veterinary office has confirmed a further seven outbreaks of African swine fever (ASF) among domestic pigs.
Officials in North Dakota are calling for increased vigilance after discovering a large infestation of Palmer amaranth tied to the use of contaminated animal feed.
Multiple livestock species share a genetic risk for contracting the novel coronavirus (COVID-19), according to a new study from the University of California, Davis, but researchers say more work is needed to determine exactly what that risk means for producers.
Ann Reus: For those who work in the agrifood industry, biosecurity is second nature. What can people outside the industry learn from what we already know about disease mitigation?