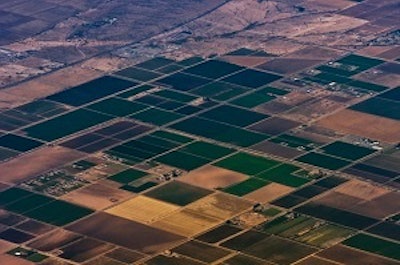 From WATTAgNet:
The Organisation for Economic Co-operation and Development (OECD) and Food and Agriculture Organisation (FAO) have released the 21st edition of the Agricultural Outlook. The report provides projections to 2024 for major agricultural commodities, biofuels and fish.
Notable in the 2015 report is a special feature on Brazil. Real commodity prices are projected to resume their long-term decline on the basis of on-trend productivity growth and lower input prices. Brazil is poised to become the foremost supplier in meeting additional global demand, mostly originating from Asia. Opportunities exist to extend the benefits of Brazil's growth to the poorest and to reduce the pressure on natural resources.
In May, FAO said the three leading exporters, Brazil, the U.S. and the EU, which together account for almost three quarters of global poultry exports, have seen little expansion in sales in recent years. This situation may change in 2015, when Brazilian sales may receive a boost from the U.S. highly pathogenic avian influenza outbreaks and related export restriction and from the opening up of opportunities in Russia.
Brazil, along with second tier exporters such as Thailand and Turkey, are projected to drive expansion of world poultry exports in 2015. Argentina, however, which has also seen substantial growth in recent years, suffered a decline in its principal market Venezuela in 2014, and a further overall decline in sales is anticipated this year.
And this week, FAO said there are unprecedented opportunities for agricultural growth in West Africa, according to a major new report, which highlights some of the challenges ahead to make the most of the growing demand for animal protein foods such as poultry and red meat.
Nigeria: FAO Predicts Enhanced Production, Lower Prices in 10 Years
[This Day] Strong crop yields, higher productivity and slower growth in global demand should contribute to a gradual decline in real prices for agricultural products over the coming decade, but nonetheless, prices will likely remain at levels above those in the early-2000s, according to the latest Agricultural Outlook report produced by the Organisation for Economic Co-operation and Development (OECD) and Food and Agriculture Organisation (FAO).