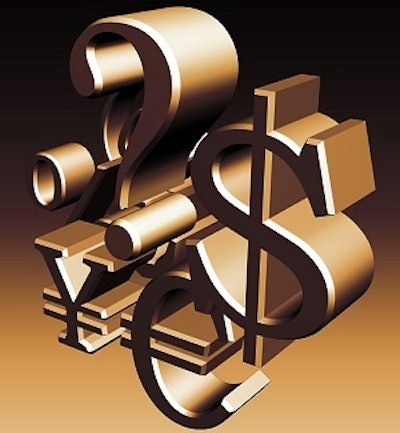 From WATTAgNet:
University of Missouri ag economics professor Patrick Westhoff recently gave attendees at the American Farm Bureau Federation an update and analysis on the agriculture markets in 2015.
Westhoff predicted a 6.5 percent growth in China's gross domestic product, 3.5 percent in Mexico and 1 to 2 percent in the European Union. He said exchange rates with the euro and yen will be stronger while the Chinese yuan will be down and the Brazil real will be up.
Westhoff noted that the January USDA estimates show corn will be bringing $3.65 per bushel, while soybean prices will range from $9.45 to $10.95 per bushel. He said there will be a decline in corn acreage with a lot of competition for exports, but an increase in soybean acres.
Soybean "harvest ended up at about where they expected, so we now have 410 million bushels in ending stocks for 2014-15, up substantially from 92 million bushels in 2013-14," he said.
Total crop acreage for 2015 in the United States is estimated at 57 million acres for wheat, 84.8 million acres of soybeans, 87.9 in corn, and 7.2 sorghum with a 13-crop total at 261.8 million.
Westhoff said large corn and soybean crops will pull down grain and oilseed prices.
"As always, weather, oil prices and other factors will drive annual swings in prices," he said.
With WASDE report out, economist expects $3.65 corn, $10.20 beans in 2015
Looking at the international picture Westhoff said his analysis showed there will be 6.5 percent growth in China's gross domestic product (GDP) this coming year, with Mexico's GDP predicted to grow 3.5 percent, with the European Union trailing at 1 percent to 2 percent. Oil and natural gas prices continue to drop and the professor noted lower prices will cut drilling.