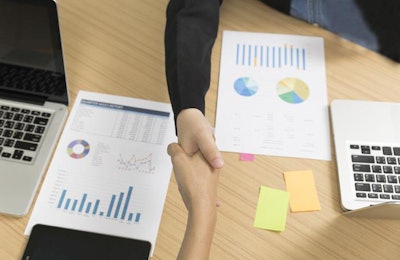 CEI Equipment Co. LLC, a subsidiary of R.C. Tway Co. LLC (dba Kentucky Trailer) and a provider of animal feed transportation equipment, has acquired substantially all of the feed transportation assets of Warren Manufacturing Inc.
Headquartered in Birmingham, Alabama, Warren Manufacturing designs, produces and services bulk animal feed delivery truck bodies and trailers for the poultry and other end markets.
Gary A. Smith Sr., president and CEO of Kentucky Trailer, said: "We are excited to expand Kentucky Trailer's position within the animal feed transportation market through this transaction, which follows closely on our December 2018 acquisition of CEI."
As part of the acquisition, Jack Lyle, president of Warren Manufacturing, and Mike Dennis, vice president of sales of Warren Manufacturing, as well as a team of associates, will join CEI.
"Through the combined expertise of the teams at Kentucky Trailer, CEI and Warren Manufacturing as well as an enhanced facility and service footprint, we believe that CEI brings a truly unique set of capabilities and resources to its markets," Smith said.
Dan McDowell, a managing partner of CEI, said: "This acquisition augments our existing operations, allowing CEI to increase its capacity and broaden its geographic reach. As the clear industry leader in the animal feed transportation market following this transaction, CEI is well positioned for its next phase of growth through a continued commitment to providing our customers with the highest quality equipment and service. At the same time, we believe this transaction will provide exciting options for our expanded group of talented associates as we pursue numerous growth opportunities worldwide."
Russell Warren, founder of Warren Manufacturing and owner of the Warren family of companies, added: "Since we formed Warren Manufacturing in 1985, we have strived to deliver the best products and services for our customers. I believe that, by combining our feed transportation assets and the experience of our team with Kentucky Trailer and CEI, our customers will benefit from the strength of these two fine organizations. The other divisions within the Warren family of companies, which produce dump bodies and trailers, spreaders, refuse trailers and elevating fifth wheels, will continue under the Warren name and management."