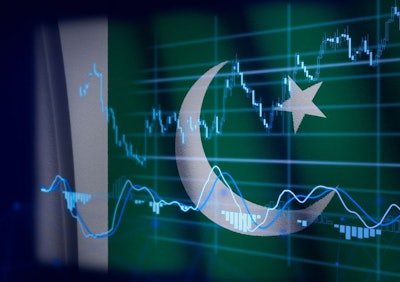 Suspected collusion led to price increases for chicken meat and eggs, according to authorities
Nineteen poultry feed companies in Pakistan were allegedly involved in a price-fixing scheme that inflated the prices of chicken and eggs, according to a report.
The Competition Commission of Pakistan (CCP) investigated concerns and complaints it received through the PM Citizen Portal and the CCP's online complaint management system that alleged the feed mills colluded to raise poultry feed prices which, in turn, caused the prices for chicken and eggs to rise.
In February, CCP said it had confiscated records from two poultry feed mills in connection with their suspected involvement in collusion and price fixing of poultry feed. According to reports, inspectors searched the National Feed Mill in Lahore and SB Feed Mill in Rawalpindi on February 4 after taking notice of an increase in feed prices. The feed mills cooperated with authorities and told the CCP that the price increase was due to a rise in cost of production, including input costs, currency devaluation and general inflation.
"However, multiple sources also claim that some of the top poultry feed mills were involved in collectively fixing poultry feed rates through their meetings at various locations," a report at the time said.
The records allegedly indicated that 19 feed mills were communicating in a WhatsApp group "where one feed producer would announce its intended price increase and the rest expressing and sharing their willingness to follow suit," a report said. These discussions included the effective date and amount of the price increase.
Any discussion and coordination on prices among competitors is prohibited under Section 4 of the Competition Act. After the release of the inquiry report, CCP said it would issue show cause notices to the companies involved.
"Through its various enforcement orders, the CCP has warned companies and industry associations against indulging in anti-competitive and collusive activities. The rule of thumb is that the associations are not allowed to discuss, deliberate, or share sensitive commercial information and take collective business decisions that may allow its members, who are competitors, to co-ordinate business policy or discussion on economic aspects. The CCP, as part of its statutory mandate under the Competition Act, strives to eradicate anti-competitive practices in all sectors of the economy," another report said.