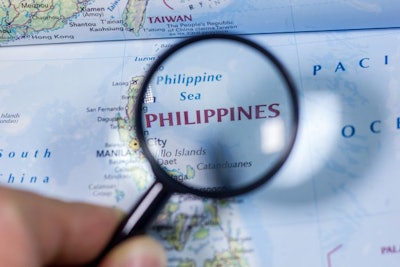 In the Philippines, many parties are in discussion over the costs and benefits of increasing imports to solve pork supply issues arising from African swine fever (ASF).
Since African swine fever (ASF) first arrived in the Philippines in July 2019, it has spread widely across the country, and caused heavy losses of pigs through mortality and culling. According to the latest update from the World Organisation for Animal Health (OIE), 155 outbreaks are ongoing in 25 regions as of February 18. Almost 426,000 pigs have been directly impacted in 622 registered outbreaks.
As a result of ASF, the country's pork supply has been greatly impacted, according to Manila Bulletin. With pork a staple food for Filipinos, the shortage of supply and steeply rising prices became a major concern for the government. As an executive order setting a maximum price came to an end on April 8, suggested retail prices were introduced.
While Congress was in recess, an executive action came into effect that increased pork imports, reports the source. President Rodrigo Duterte followed this up with an order that reduced import duties. For imports within the minimum access volume (MAV), duty was reduced from 30% to 5%. A new level of 15% was ordered for imports outside the MAV — down from 40% previously. Reduced duties were to be in place for one year, with a step-wise increase after three months.
While the Department of Agriculture was pushing for the MAV to be raised from 54,210 metric tons (mt) to 404,210 mt, there was opposition to these moves from several parties. For farmers' representatives, the additional imports would hurt local producers. On the other hand, politicians pointed to the likely repercussions of the reduction in revenue, as well as an oversupply of pork in some regions of the country.
According to the Philippine News Agency (PNA), the Senate Committee is urging the president to withdraw the executive order that eases pork importation. Meanwhile, the National Economic Development Committee has said the measures would not damage the nation's pig industry.
Over the past week, PNA has not reported any new cases of ASF in pigs in the Philippines.
ASF confirmed in northeastern India
After recent concerns about pig mortalities in the Indian state of Mizoram, ASF has been confirmed as the cause.
The number of dead pigs now exceeds 670, reported NE Now this week.
Malaysia registers new ASF cases in wild pigs
A further 29 wild pigs across the state of Sabah have tested positive for the ASF virus, according to the latest official report to the OIE.
These bring to 49 the number of wild animals recorded by Malaysia's animal health agency since the first cases in early February. Just over 400 domestic pigs have also been involved in outbreaks in the state over this time, but none is included in the recent OIE notification, and local media have not reported new cases.
Two outbreaks registered in Russia's Far East
With a total of 135 pigs, two backyard herds have tested positive for the ASF virus in Russia's Far Eastern federal district. The disease hit both units on the same day, April 1, in different towns in Khabarovsk krai.
According to the latest update from the OIE, almost 428,000 pigs and wild boar have been directly impacted by ASF in this Russian district since July 2019.
Seasonal measures to control ASF in South Korea
Efforts to bring ASF under control are being stepped up this spring, reports South Korea's agriculture ministry. This timing has been selected because it is the peak breeding season for wild boar, which represent a source of ASF infection for wild and domestic pig populations, as well as suffering eventual mortality. Later season growth of vegetation makes the carcasses of dead animals more difficult to find and destroy safely.
In February and March, three wild boar were found outside the double-fenced containment area in Gangwon. Located in the northeast of the country, the province borders the zone between South Korea and North Korea. Additional fencing has been installed to prevent further incursions, and the area was disinfected.
Pig owners are urged to ensure their farms are surrounded by effective fences as part of regular biosecurity procedures. Quarantine measures must be applied to incoming pigs, and animals must be managed to avoid contact with wild boar. The most recent ASF outbreak in domestic pigs was in Gangwon province in October 2020.
Among wild boar, the ministry has confirmed a total of 1,312 cases in 13 cities/counties since the country's first outbreak in September 2019.
Further ASF outbreaks in two South African provinces
This week, the veterinary authority in South Africa has registered with the OIE 12 outbreaks of ASF in domestic pigs. Between February 10 and March 15, all occurred in Western Cape province, and a total of 359 animals were directly impacted by the latest outbreaks.
While one farm with 109 pigs was located in Eden,the other affected premises were in the Cape Town area. One of the city outbreaks was at a farm with 161 animals, but all the others were among backyard herds with between four and 82 pigs.
In the country's northwest, ASF has been reported at a farm in Potchefstroom by local media. According to Eyewitness News, the disease was first suspected last month, when 18 pigs died. This number has now risen to more than 2,000 as the infection spread to more pig houses, and ASF has been confirmed.
The farm is reported to have 12,000-15,000 pigs, and to export. It is now under quarantine measures. According to the local director of veterinary services, this outbreak does not threaten South Africa's commercial pig industry.
In February, an outbreak of ASF in a smallholder's herd in the same area was blamed on local pig traders.
View our continuing coverage of the global African swine fever situation.