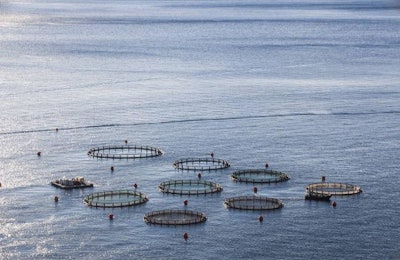 With an eye on the opportunities offered by the further development of the aquaculture sector, the government of the Southeast Asian island nation of Brunei Darussalam is hoping to attract new investors.
Aquaculture hatcheries — particularly for freshwater species — are a key area for new investment, according to the Minister of Primary Resources and Tourism (MPRT), reported The Scoop recently.
MPRT minister Ali Apong called for expertise and investment from other countries to provide the modern hatchery technology that will be needed to help the country's aquaculture sector raise its level of self-sufficiency and explore new areas for exports.
"The hatcheries sector for the country's marine aquaculture such as sea bass, grouper and blue shrimp are doing quite well, but the hatcheries of other areas like tiger prawns and giant freshwater prawns are not developed enough," he said.
Currently, there is just one hatchery for giant freshwater prawns in the country although there are plentiful suitable sites for further facilities.
As well as boosting domestic consumption, at least one Brunei-based firm is hoping to export its products to the European Union and other markets.
An integrated seafood firm from Taiwan with operations in Brunei, Golden Corporation, is among the firms said to be exploring the possibility of exporting blue shrimp to Europe. As well as business divisions in marine fisheries and seafood processing, the company operates an aqua-feed mill, a hatchery for blue shrimp and fish fry, and grow-out facilities for the shrimp.
According to The Scoop, Brunei's aquaculture output has grown from 302 metric tons (mt) worth BN$3 million (US$2.2 million at current exchange rates) in 2011 to 1,623 mt valued at BN$17 million in 2017.
The country's aquaculture potential is estimated at more than BN$71 million per year, according to the Department of Fisheries. As well as the current main focus of shrimp farming, there is potential for the development of off-shore cage culture and freshwater production.
Potential sites for oyster farming site and processing have also been identified, according to the acting director of the fisheries department, Mariani Sabtu.
In May of 2018, Sabtu told Borneo Bulletin that the department had set a target to boost annual aquaculture revenue from BN$9 million in 2015 to BND400 million by 2020. This ambitious target could be achieved, she said, under the MPRT's five-year plan to increase aquaculture production for export markets, and with incentives for investors in the sector.
At around the same time, shrimp producer, Helif Aquaculture, announced it was considering investment in a new production method.
Production in tanks rather than traditional ponds would make it easier to contain any diseases or contamination, a senior executive told The Bruneian.
Set up in 2000, Helif is a Brunei-Malaysia joint venture now producing 250 mt of blue shrimps per year for the local market. Its annual growth target was 10 percent.
In its most recent edition of global aquaculture production, the United Nations' Food and Agriculture Organization (FAO) put Brunei's total output of farmed species in 2016 at 6,334 mt, worth an estimated US$948,000. Of the total volume, 712mt was blue shrimp (Penaeus styliostris), and 107mt of Asian seabass (Lates calcarifer).