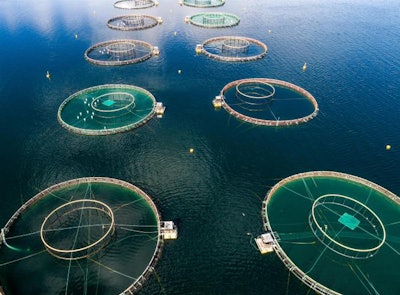 Recent cooperation agreements between countries around the globe offer the potential to boost aquaculture and/or fisheries for both partners.
The potential of aquaculture to provide high-quality protein to a growing human population is widely recognized. In order to make progress toward this potential, several countries and organizations have been coming together with formal agreements in the past few weeks.
A delegation from Saudi Arabia has been visiting South Africa to discuss, among other things, possible future collaboration between the two countries on aquaculture and fisheries, according a statement from the Pretoria Department of Agriculture, Forestry and Fisheries.
The two partners discussed a memorandum of understanding (MoU) on the exchange of technical knowledge on agriculture, aquaculture and fisheries, as well as on investment opportunities.
For future aquaculture cooperation, South Africa's agriculture minister, Senzeni Zokwana, highlighted opportunities in his country for investment in capacity building and research and development.
Just one month before his visit to South Africa, Saudi Arabia's Minister of Environment, Water and Agriculture, Abdulrahman bin Abdulmohsen Al-Fadley, announced five new initiatives to boost his country's aquaculture industry. Among the aims of the SAR1.3 billion (US$347 million) investment program is to increase annual domestic fish production to 600,000 metric tons (mt) by 2030 through improved infrastructure and technical developments.
A program to enhance fish farming in Malawi is to receive support from a German agency, reported Maravi Post recently.
The landlocked southeast African country's fish farming sector is to receive support from the German Society for International Cooperation, GIZ, through capacity building and resource mobilization. Specifically, fish farmers in the district of Blantyre will be offered training on feed manufacture, hatchery management and care of fingerlings.
Asian aquaculture collaborations
In February, India and South Korea signed several agreements to strengthen cooperation between the two Asian countries, reported Business World.
On fisheries and aquaculture, exchanges are to be encouraged through training workshops, and the development and utilization of marine science and technology.
Also in India, the government of Andhra Pradesh state has been exploring opportunities for collaboration with organizations in Singapore, the Netherlands and Vietnam.
Improved knowledge sharing and technology transfer for the better culture of aquaculture products were the aims of these negotiations, according to New Indian Express.
It is expected that the collaboration with Singapore will lead to technology transfer and exports of shrimp, while the Dutch agreement will cover feed technology and cold-chain development. Focus of the cooperation with Vietnam will be deep sea tuna fishing and value-added products.
Andhra Pradesh is an important state for Indian aquaculture and fisheries, accounting for about two-thirds of the country's shrimp output, and almost 25 percent of national fisheries production.
Tasmania-Nova Scotia MoU
International cooperation on aquaculture and fisheries is not confined to developing countries.
Last month, it was reported by The Examiner that the governments of Tasmania in Australia and Nova Scotia in Canada had signed an MoU to share knowledge on aquaculture and fisheries development.
According to the Tasmanian government, the state's Atlantic salmon, ocean trout and edible oysters account for 56 percent of Australian aquaculture production.
Nova Scotia produced more than 13,300 mt of aquaculture products in 2017 worth more than CAN116 million (US$86 million), according to the provincial Department of Fisheries and Aquaculture. At more than 11,000 mt, Atlantic salmon accounted for 86 percent of the total aquaculture product value in Nova Scotia.