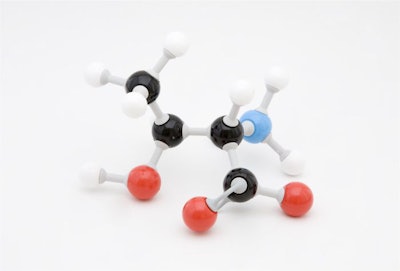 Evonik said it will stop amino acid production at its site in Kaba, Hungary, by the end of April.
The company said the decision to stop producing its amino acid L-threonine under the ThreAMINO name was prompted by "intense and increasing competition in the market."
L-threonine, marketed as ThreAMINO by Evonik, is an essential amino acid that the body cannot produce itself. It must therefore be taken up by the animals with the feed. An optimal L-threonine level improves feed intake, weight gain and nutritional value of the feed. In contrast, nitrogen excretion decreases because the crude protein content of the feed is balanced according to the nutrient requirements of the animals.
"Despite considerable and continual optimizations, it is no longer possible for Evonik to maintain economic production in Kaba over the long term. Therefore, we have decided to stop production in Kaba which is in line with our strategy to secure a leading position for our amino acid business," said Dr. Emmanuel Auer, head of Evonik's Animal Nutrition Business Line.
A spokesman for the company said supply of ThreAMINO to its global customers remains assured.
Evonik said it is exploring options for future use of the site, which employs 120 people.
"Various value creating options for the Kaba site and its employees have been evaluated and are still under evaluation, hence we cannot disclose anything at this point in time," the spokesman said.
In January, Evonik and the Fufeng Group entered into a cooperation agreement to produce ThreAMINO in China. The Junan-based Fufeng Group operates several large-scale production facilities in Northern China and is the world's largest producer of starch-based food and feed ingredients with a strong record of manufacturing fermentative feed additives.