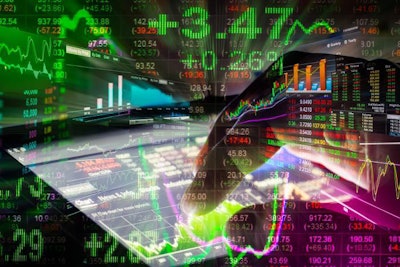 DSM says it saw strong performance in the fourth quarter of 2017, contributing to an excellent year for the company.
Total net profit was EUR1.78 million (US$2.2 million). Adjusted net profit was up 36 percent to EUR706 million (US$881.6 million). Sales were up 9 percent to EUR8.63 million (US$10.8 million), with 9 percent organic growth mainly from volume growth.
"We are delighted to report again an excellent year, as we significantly exceeded our Strategy 2018 targets for EBITDA, ROCE and organic sales growth. Our focus on driving above market growth while relentlessly pursuing efficiency initiatives and maintaining capital discipline continues to produce very good results in both Nutrition and Materials," said Feike Sijbesma, DSM CEO.
"We are firmly on track with our cost-reduction and efficiency improvement programs. In addition, we successfully divested our share in Patheon ahead of schedule, creating significant value. With all of these developments ahead of plan we brought forward our regular strategic review process for the period beyond 2018," he added.
DSM expects to deliver full-year 2018 results above the targets set in Strategy 2018, with an adjusted EBITDA growth somewhat up from high single-digit to double-digit and a ROCE growth above 100 basis points. The expected substantial negative foreign exchange effects, based on current rates, will be more than offset by a positive pricing environment in Nutrition, part of which is temporary in nature and expected to be heavily weighted towards the first half of the year.
Animal Nutrition & Health
Full year 2017 sales were exceptionally strong, with 11 percent organic growth, driven by 9 percent volume growth, albeit against an easy comparative base. The business continued to benefit from its strategy to address a wide range of species, as well as from its diversified geographical presence, covering all the major growth areas in the world, and its strong forward-integrated premix position. Markets in animal feed were favorable and supportive in 2017, except for Latin America, where weak economic conditions impacted domestic demand. Prices were 2 percent above 2016, owing to higher premix and vitamin prices.
Fourth quarter organic growth was exceptionally high at 18 percent. The reported 12 percent volume growth against an undemanding comparison base, resulted from a combination of very strong sales in Brazil, strong premix sales in all regions reflecting continued strong global demand, and higher vitamin sales. The high demand for the export beef markets in Brazil continued. This was accentuated by additional sales in anticipation of an ERP system change in January 2018 at Tortuga. The supply shortages in vitamin E and vitamin A from outages at some large European producers have resulted in some additional deliveries to our existing contracted premix customers as well as emergency spot businesses with other accounts.
The reported 6 percent price effect resulted largely from a mix effect driven by the exceptionally strong premix and Tortuga sales. Towards the end of the quarter, DSM also benefited from somewhat higher vitamin A and E prices for emergency spot business.