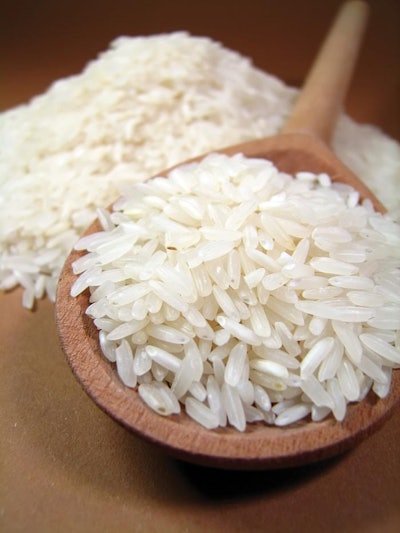 Demand for feed-grade corn in South Korea has fallen, along with reduced output of livestock feed, according to the USDA Foreign Agricultural Service (FAS). Its recent GAIN report indicates total compound feed production in South Korea was around 18.9 million metric tons (mmt) for the year to September 2017, which compares with almost 19.4 mmt for the same period the previous year.
FAS estimates corn use in South Korean feeds at 7 mmt for 2016-17, well down from the 8.04 mmt in 2014-15, and 7.84 mmt in 2015-16.
As well as the decline in overall feed production in South Korea, the inclusion of corn in formulations can also be explained by the greater global availability of feed-grade wheat, and stocks of old rice suitable for animal feeds, according to FAS.
Rice production in South Korea this year was almost six percent below 2016, but output is only slightly below the five-year average, according to the local statistics service, Kostat. Nevertheless, the Korean government has recently authorized the use of rice for livestock feed.
Local sources cited by FAS put wheat use in South Korean animal feeds at almost 2.12 mmt for the 12 months to June 2017. This compares with 1.73 mmt the previous year, and 1.49 mmt in 2014-15.
South Korean feed production trends
Local FAS estimates show compound feed production for chickens down to around 5.4 mmt for 2016-17 compared with Ministry of Agriculture, Food and Rural Affairs (MAFRA) data of almost 5.8 mmt in 2015-16 — the result of a series of outbreaks of highly pathogenic avian influenza (HPAI), which led to the culling of an estimated 33 million birds and the loss of export markets. FAS expects chicken feed production to rise again to around 5.7 mmt for 2017-18, as the country's poultry sector continues its post-HPAI recovery.
Official data put swine feed production at almost 6.25 mmt in 2015-16, and FAS forecasts this to rise to 6.3 mmt for the year to September 2017, and 6.7 mmt for the following 12 months. For cattle feed, the figures are 5.82 mmt and 5.8 mmt, respectively. Completing the picture, production figures are almost 1.53 mmt and 1.4 mmt, respectively, for all other feeds (including ducks, quails, rabbits, horses, sheep and deer).
Chicken, duck populations recover after avian flu
Kostat data show more beef cattle, pigs and broilers in South Korea in the third quarter of this year than in the same period of last year, while there were fewer layers, ducks and dairy cattle.
Recent HPAI outbreaks hit the country's chicken and duck populations hard. Laying hen numbers dropped from more than 71 million in December 2016 to fewer than 52 million in March 2017. The figure currently stands at 67.8 million, which is three percent below the previous year, but 18 percent more than in June 2017.
At 80.5 million in September this year, broiler numbers were 22 percent down from the figure of more than 104 million three months previously, but the population appears to be subject to seasonal fluctuation and to peak in June. There were five percent more broilers in the latest quarter than 12 months previously.
Breeding chickens numbered almost 11.8 million in September, an increase of 5.6 percent from the previous quarter and 15 percent from the same month of 2016.
Standing at just over 6.2 million at the end of the third quarter of 2017, South Korea's commercial duck stock remains more than 22 percent below the level of a year previously. The number of parent stock, however, is hardly changed from September 2016, and has increased by 30 percent over the previous three months.