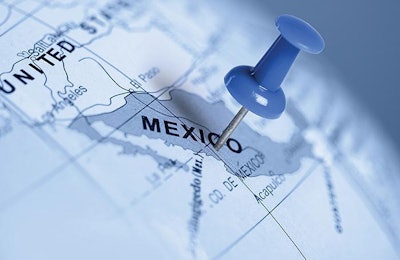 Biomin products first became commercially available in Mexico in 1992 through local distributor INUSA Mexico, beginning with the mycotoxin-deactivating Mycofix. The product offering expanded over the years to include a full suite of Biomin gut performance management solutions: Digestarom, PoultryStar and Biotronic.
"We sincerely thank the INUSA team for the work they have done in promoting cutting-edge Biomin products to customers throughout Mexico over the past 25 years," stated Ricardo Pereira, managing director for Biomin Latin America. "Thanks to those efforts, the concept of mycotoxin risk management has firmly taken hold in the Mexican market."
Local Biomin presence planned
A key component of the strategic push includes a local Biomin business unit based in Guadalajara, Mexico.
"We look forward to working more closely with current and future Biomin customers throughout Mexico to achieve successful outcomes," Pereira said. "By directly serving clients, we will be able to offer a more customized set of products and services that respond to specific needs."
Jose Buitron will lead the Biomin activities throughout the country.
"I am confident that Jose, with more than 20 years of animal health and nutrition industry experience, can bring the competitive advantages that Biomin offers – a strong global R&D program, innovative products, technical knowledge sharing and value-adding services — to livestock and poultry businesses in Mexico," Pereira said.
A local presence will also allow Biomin to build and enhance important relationships with key opinion leaders and research organizations. Through its R&D activities, Biomin has a global network of 200 research organizations.
Transition period for existing customers
For existing customers, a transition period has already begun.
"During the transition period, Biomin and INUSA colleagues will work together as a team to ensure a seamless handover, continued service and delivery to customers," Buitron said.
In the initial phase, INUSA representatives will be customers' first contact point for products and technical questions.
"We're grateful to be able to take the reins of a genuine value proposition for our clients and partners," Buitron said. "We will continue to communicate closely with clients as the transition unfolds through regular updates."