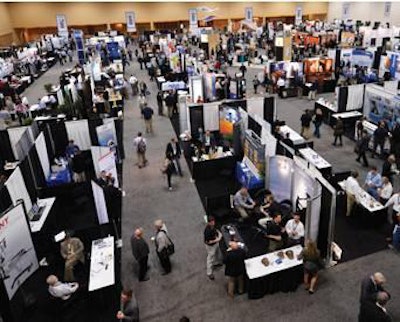 Global sales of pet food topped US$69 billion in 2013, according to Euromonitor, with some market segments growing more than 5 percent. Pet food professionals can help their companies lead that growth by learning the latest research and industry information at Petfood Forum and Petfood Workshop 2014. As the one place the global pet food industry comes together each year, these conferences also offer a prime opportunity to network with peers and leading industry suppliers.
New for this year
New to Petfood Forum, which takes place March 31-April 2 at the Renaissance Schaumburg Convention Center Hotel near Chicago, Ill., are three concurrent discussion sessions. Held on Wednesday, April 2, the sessions will focus on important issues facing the industry: nutritional sustainability of pet foods, how distributor consolidation is affecting pet food retailing, and potential new pet food specifications and approvals from the Food and Drug Administration.
The conference portion of Petfood Forum 2014 will start on April 1 with an opening keynote by Steve Dale, a leading pet journalist, on how he embarked on his career and what he has learned throughout it from pet owners. On April 2, during lunch, Petfood Forum will conclude with a closing keynote by Wells Jones, CEO of America's VetDogs, an organization that provides guide and service dogs to U.S. military veterans. A few veterans and their dogs will accompany Jones; on April 1, pets from Tree House Humane Society, on whose board Dale sits, will visit Petfood Forum.
Besides the discussion sessions, 21 additional concurrent sessions will address pet food ingredients; the U.S., Russian and Argentinean pet food markets; new ways and technologies for handling meat ingredients; new products and processes for controlling Salmonella in pet food plants; the new preventive control rule for feed under the Food Safety Modernization Act; and much more.
Petfood Workshop: Marketing to Today's Consumers follows on April 2-3, also at the Renaissance Schaumburg. This hands-on seminar features industry experts explaining how pet owners shop, their perspectives on pet food, how to build trust and credibility with them, connecting with them through social media, reaching emerging pet owner groups and much more.